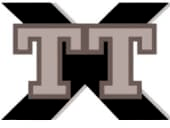 Job title: TTX is Hiring for an OTR Class A-CDL Driver

Company: TruckerTime Xpress

Expected salary: $1400 per week

Location: Lathrop, CA
TTX is Hiring for an OTR Class A-CDL Driver Job Details:
Job Details:
Potential to earn up to $1,400 Per Week
OTR:
Awesome opportunity to gain experience
Trainees/New CDL-A Drivers Accepted
Tuition Reimbursement Program
Health & Supplemental Benefits Available (Disability, Critical Illness, etc.)
Requirements:
6 Months In the Last Year OR 12 Months In the Last 5 Years
New Drivers Accepted
Driving Radius:
To apply, please text/call Jay at 305-224-8363 for details.
Not seeing what your looking for? No problem! We have tons of jobs that are not even listed here that are available. Fill out our Job Application and an experienced agent will call you shortly to help you find that perfect job!
Or Text the word "Job" to 855-673-1449 to receive our Tenstreet app by text.
Your information is private and will not be share or sold to anyone.
Apply for the job now!
Also, check out other jobs in California