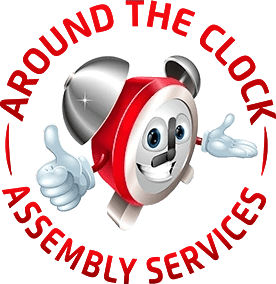 Job title: Display Assembly Technician

Company: Around The Clock Services

Expected salary: $15 – 27 per hour

Location: Chamblee, GA
Display Assembly Technician Job Details:
Benefits/Perks
Day Shift
Competitive Pay
Career Advancement
Minimal Supervision
Employee Referral Program
Job Summary
Around the Clock Services is hiring Assembly Technicians immediately for new merchandise display. You will be servicing our many retail chains, building bikes, grills, furniture & anything else they might request. After completing training there is an opportunity to work as an In-Store Product/Merchandise Assembler with some of our biggest customers, like Lowe's, Home Depot, ACE Hardware, Cabela's and more.
This is an independent contractor position. Compensation is paid by the finished piece – therefore high energy, fast-paced individuals or teams are most successful. The faster and more accurately you work, the more money you'll make.
Responsibilities will include:

Provide quality assembly and repair of products and merchandise, using manufacturer instructions while adhering to retailer rules and guidelines.
Check-in with Retailer management to confirm build list and inventory.
Generate and complete invoices daily.
Reports and communicates effectively to the Area Manager.
Maintains a safe and clean workspace, leaving clients with a clean build area.
Job Qualifications

Must be at least 18 years old to apply.
Basic hand tools, impact drill and Mechanical aptitude.
Internet access via a smart phone or mobile device.
Reliable transportation
Willingness to travel within 25 miles of your location
Capable of working on your feet for extended periods of time.
Kneel, bend, twist and lift 50+ pounds repeatedly.
Also, check out other jobs in Georgia