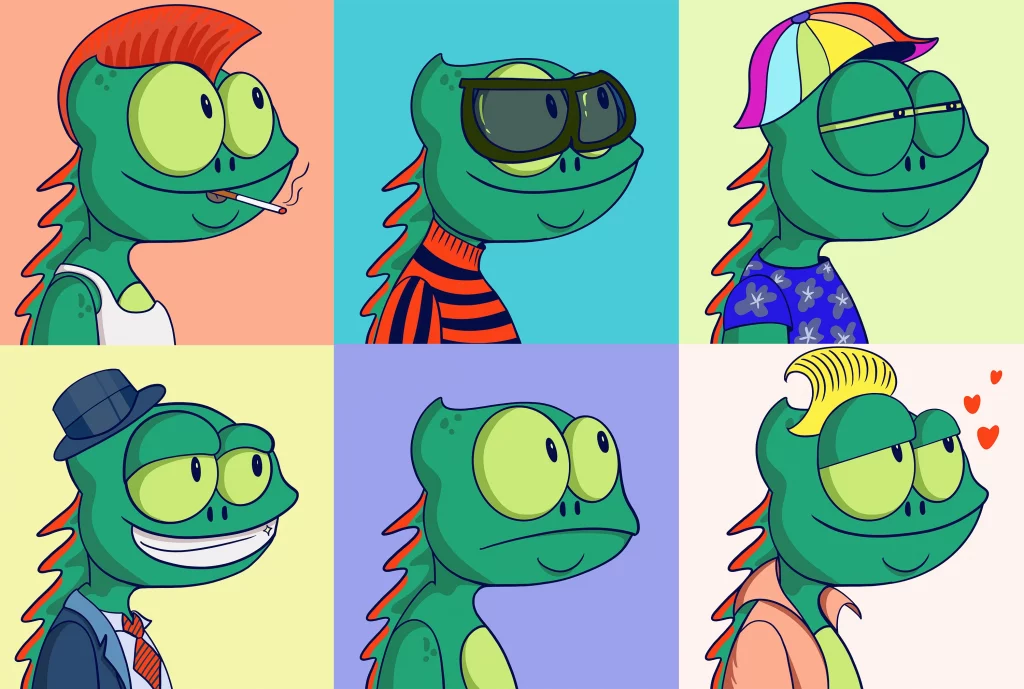 Create NFT Characters for 10k Collection with Metadata
Send us a message for a FREE SKETCH of the Base Character!
Why us?
Unlimited Revisions
100% Original digital hand-drawn design start from scratch
Nikki Studio – Team of NFT artists with 12+ years of experience in Character Designs
BASIC:
1 Base Character with 6 traits/attributes
1 couple of eyes
1 mouth
1 background color
3 optional traits/accessories
Best to test our Character Design style!
STANDARD:
1 Base Character & 30 Traits (in 6 types of traits)
5 hats
5 eyes/glasses
5 mouths
5 clothes
5 skins
5 backgrounds
1k NFTs (images + metadata/JSON)
You can suggest other 30 traits. Check our PDF for more options/packages.
PREMIUM: for 10k Collection
1 Base Character & 80 Traits (in 6 different types)
14 hats
14 eyes/glasses
14 mouths
14 clothes
10 skins
14 backgrounds
10k NFTs (images + metadata/JSON)
Additional Traits: $10/trait, 10-30% OFF for bulk order
File delivery:
3200×3200 pixel PNGs
Source Files (Each trait 1 PNG, Layered PSD)
Standard/Premium Gig: collection with metadata & jsons
Exclusive Rights to resell on OpenSea, Raible, SuperRare
Just send Nikki Studio a message for a FREE SKETCH before ordering!
I'm Kim Z, leader of the Nikki Studio design team based in Da Nang, Vietnam. We have 12 years+ of experience in Graphic Design, with 2200+ successful orders and 1.7k+ satisfied clients all around the world.
Into the MetaVerse: NFT Art Designs | NFT Banners and Logo | with 350+ orders of NFT projects.
Help you build your Startups from A to Z: Logo Design | Mascot Design | Branding Identity | Illustration | Social Media Design.
Our Styles: Fun & Cute Cartoon | Doodles | Anime | Minimalism | Flat | Pattern.