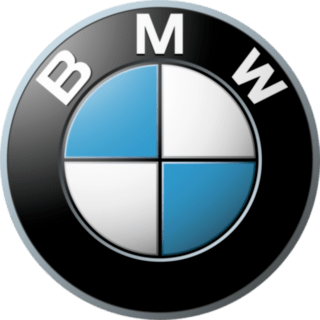 Job title: Canada Customer Relations Specialist – Bilingual

Company: BMW

Expected salary:

Location: Columbus, OH
Canada Customer Relations Specialist – Bilingual Job Details:
BMW Financial Services NA, LLC was established in 1993, supporting the sales and marketing of BMW products. Subsequently, we have expanded beyond the leasing, retail and commercial financing of a traditional captive-finance company offering a broad variety of products tailored for the BMW, MINI and Rolls-Royce customer. Be a part of our exciting growth by expressing an interest in our Customer Relations Specialist position located in Columbus, Ohio.
We are looking for someone who loves to deliver a premium customer experience, is dependable, will arrive on time for their shift, and adhere to their daily schedule. If this is you, read more about this position!
As the Canada Customer Relations Specialist – Bilingual, you are responsible for the first line and escalated contacts for BMW Group Canada regarding BMW, MINI, and Motorrad customers, dealers and/or prospects by answering, addressing, and resolving incoming telephone and written inquiries of a brand and product nature. You are also responsible for accurately capture and record all comments, complaints, and suggestions in CRM.
Additionally, you will maintain service, quality, and satisfaction standards that are consistent with sectional, departmental and company objectives and to remain knowledgeable about all C4-CA policies, practices, and systems. You will strive to complete the customer's request in a single call (First call resolution).
You will also fully document the call or written contact using the system tools available to maintain a complete customer contact history. In addition, you will escalate to management any potential difficulties in terms of product and safety. You are responsible for achieving scorecard targets set forth by Customer Relations Management.
Join the BMW Financial Services team and enjoy a high-performance benefits package which includes:
Company medical, dental and vision insurance
Employee car program
401(k) savings plan
Retirement Income Account (RIA)
Hybrid Work Environment
24 days of Paid Time Off in addition to Company paid holidays
Even more so than the generous compensation and benefits, the culture and values of BMW Financial Services make it the ultimate working environment. These values are Responsibility, Appreciation, Transparency, Trust, and Openness. We allow these values to guide the way we conduct ourselves and our business.
What are you waiting for? Put yourself in the driver's seat of your career and apply for our Canada Customer Relations Specialist – Bilingual position today! Required:

6 – 12 months Customer Service Industry experience.
Fluent in both verbal and written English and French in a business/professional context.
Preferences:

1 – 2 years Automotive Industry
1 – 2 years service industry dealing directly with customers (Retail, Food Industry, etc.).
1 – 2 years Sales experience or role leveraging negotiation skills
Also, check out other jobs in Ohio