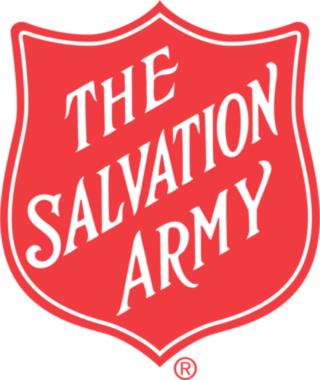 Job title: Bilingual Leadership Development Associate and Translation Coordinator

Company: The Salvation Army

Expected salary: $55000 per year

Location: Philadelphia, PA
Bilingual Leadership Development Associate and Translation Coordinator Job Details:
Overview
Position: Bilingual Leadership Development Associate and Translation Coordinator
Department: Program
Availability of Position: Immediate
Schedule: Full time, 8:30AM – 4:30PM Mon-Fri some weekends required.
Reporting Relationship: Divisional Secretary for Program
Salary and Grade: $55,000.00 per year; 11, Exempt
The Salvation Army is hiring and offers truly excellent benefit package to eligible employees including:
Generous paid time off every year that includes: holidays, up to 3 personal days, vacation time and sick time.
Employer funded Pension Plan (company contributions begin after 1 year of employment)
Comprehensive health care coverage with low cost employee premiums, co-pays and deductibles
Eligibility for supplemental insurance plans including Short Term Disability, AFLAC and Voluntary Term Life
Flexible Spending Accounts
Remitted Tuition Program
Eligibility for the Federal Government's Public Student Loan Forgiveness Program
Most importantly – a job with a good purpose!
Position Overview:
The Bilingual Leadership Development Associate and Translation Coordinator (BDATC) provides leadership and direction to the recruiting, training, and encouragement of local officers and other lay leaders of Spanish-speaking Corps throughout the Pendel Division. The BDATC will be expected to spend time in the field on Sundays, as well as during the week. They will need to become intimately aware of every Spanish-speaking corps in the Pendel Division with respect to both current and potential lay leadership. As the Translator for the Program Section, this person must be able to translate all communication, both written and verbal, to and from the Program Department to the Spanish-speaking Corps of the Command. This would include, but not be limited to, official correspondence, event content translation, publicity, and translation at events.
Responsibilities
Duties include:
Local Officer Recruitment
Educate Corps Officers, Pastoral Care Councils, Corps Councils, and the divisional soldiery of assigned corps on the importance, benefits, and processes of making local officers.
Help Corps Officers of assigned corps identify potential leaders and connect them with a ministry role that exercises their spiritual gifts and aligns with their talents and skill set.
Utilize various assessments to help place lay leaders appropriately.
Become familiar with soldiery in the division from assigned Corps who are or could become local leaders.
Local Officer Processing
In accordance with the Orders & Regulations, process all applications for local officership in conjunction with the Divisional Ministry Development Coordinator.
Ensure completed applications are returned to corps with appropriate certificates and uniform trim in a timely manner.
Maintain a current list of all current Local Officers from assigned corps and ensure all Local Officers are recorded properly in the Corps Management Database.
Provide encouragement to local officers through the renewals and long-service awards.
Encourage Corps Officers and Local Officers to participate in annual Divisional & Territorial events.
As necessary, assist assigned Corps Officers and divisional staff in the annual roll revision.
Corps Leadership Development
Educate and assist assigned Corps in the development of important corps leadership bodies, including, but not limited to, Senior and Junior Pastoral Care Councils and Corps councils.
Local Officer Training
Function as a conduit of information between THQ/DHQ/and local Spanish-speaking units regarding Local Officership.
Provide Local Officer training through a variety of platforms including retreats, individual consultation, corps workshops, and webinars in conjunction with the Program Secretary and Divisional Ministry Development Coordinator.
Recruit and coordinate attendance at territorial programs from assigned Corps.
Translation
Translate all communications from the Program Section – both written and verbal – to the Corps, as requested.
Translate all promotional materials for Divisional events.
Assist the Divisional Secretary for Program with translation coordination schedule for Divisional events.
Be available, if needed, for live Spanish Translation at Divisional events as assigned by the Program Secretary.
Be responsible for the housing and maintenance of the Divisional translation equipment.
Perform related duties, as assigned.
Qualifications
Requirements:
Possess a Bachelor's Degree in Education, Ministry, or related field.
Minimum of 3 years' experience in the ministry or related field.
Must be bilingual in Spanish and English, with written and verbal translation ability.
Must have a valid PA driver's license.
Must be a uniform-wearing Salvationist in good standing.
Ability to use Microsoft Office is required and knowledge of Outlook and TEAMs is helpful.
Must be self-motivated and able to work in a constantly changing environment.
Must be able to adhere to project and work deadlines.
As a Mandated Reporter, must provide proof of having completed training on recognizing and reporting child abuse meeting the training standards of PA Act 153 of 2014 within 30 days of employment with recurrent training required every five years thereafter.
Meet the Child Protection Clearances required by PA Act 153, including the PA Child Abuse History Clearance, PA State Police Criminal Record Check, and FBI Criminal Record Check.
Must have an understanding of, appreciation for, and support the Mission of The Salvation Army.
Contact: Please submit your resume and cover letter as instructed below.
External candidates interested in this position please apply online at .
Internal candidates interested in applying for this position please apply at http:// .
No Phone Calls Please.
Released by the Divisional Human Resources Department on 7/28/23.
All qualified applicants will receive consideration for employment without regard to race, color, sex, national origin, disability or protected veteran status.
The Salvation Army's Mission Statement
The Salvation Army, an international movement, is an evangelical part of the universal Christian church.
Its message is based on the Bible. Its ministry is motivated by the love of God.
Its mission is to preach the gospel of Jesus Christ
and to meet human needs in His name without discrimination.
Requisition No. 2062
Apply for the job now!
Also, check out other jobs in Pennsylvania