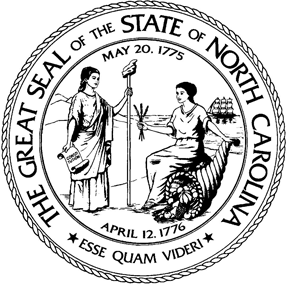 Job title: Accounting Technician III

Company: State of North Carolina

Expected salary: $34936 – 61137 per year

Location: Wake County, NC
Accounting Technician III Job Details:
Description of Work
This is a repost. Previous applicants are still being considered and do not need to reapply.

The position reports to the Manager of the Financial Management Unit. The position is responsible for preparing contracts and awards, reviewing supporting documentation and approving requests for reimbursement, and managing full cycle work orders for all rural, urban and regional transportation systems within an assignment area. The position assists sub-recipients with the financial requirements to implement Division funded projects. The position is directly responsible for implementing fiscal policies and guidance for all Federal Programs, Rural Capital Program, Rural Operating Assistance Program, Elderly and Disabled Transportation Assistance Program, Work First Transitional/Employment Transportation Assistance Program; the Rural General Public Program, Human Service Transportation Management Program, State Maintenance Assistance Program, and the Statewide Technology Program. Specialty tasks include managing databases, light rail project funding oversight, fixed asset inventory, creating and managing requisitions, presentations at various conferences and the preparation of legislative reports.
In order to fulfill the duties and responsibilities and to complete assigned tasks on time, the position must work and interact cooperatively with a number of individuals on a daily basis; internal customers, internal to NCDOT customers, and external customers (sub- recipient staff to include transportation systems finance officers and directors, nonprofit agency board of directors and local government officials).
Knowledge, Skills and Abilities / Competencies
Qualified applicants must submit an application that clearly reflects work experience that demonstrates the following:
Knowledge of accounting and auditing principles, concepts and practices
Demonstrated ability to interpret, analyze and apply accounting data and the provision of standardized accounting practices adopted by state government
Advanced computer skills with software efficiency in Microsoft Office (Excel, Word, PowerPoint) as well as
In-depth knowledge of principles and practices of grants administration
Demonstrated ability to interpret contract provisions
Additional Expectations:
Ability to exercise judgment and discretion in establishing, applying, and interpreting a variety of administrative and managerial policies and procedures; ability to determine compliance with pertinent guidelines, rules, regulations and laws; ability to evaluate problems and develop recommendations; and demonstrated ability to establish and maintain effective working relationships with a variety of state, federal and local government officials.
Minimum Education and Experience Requirements
Some state job postings say you can qualify by an "equivalent combination of education and experience." If that language ap

pears below, then you may qualify through EITHER years of education OR years of directly related experience, OR a combination of both. See oshr.nc.gov/experience-guide for details.
Associate s degree in Accounting from an appropriately accredited institution and two years of experience in accounting; or High school diploma or General Educational Development (GED) diploma and four years of experience in accounting work; or an equivalent combination of education and experience.
Supplemental and Contact Information
Faye T. McCullen, Administrative Specialist
919-707-4685
Applicant must meet both the minimum requirements and all posted Knowledge, Skills and Ability requirements to be considered Qualified for the position. It is important that your application includes all your relevant education and work experience and that you answer all questions associated with the application. NCDOT will not accept "See Attached" or "See Resume" in lieu of education and work experience completed on the application. If multiple applications are submitted to an individual posting, only the most recent application received prior to the posting date will be accepted.
NOTE: For temporary, contract or other supplemental staffing appointments:

There are no paid leave, retirement or other benefits associated with these appointment types.
For permanent and time-limited appointments:

Eligible employees have benefits that include employee health insurance options, standard and supplemental retirement plans, NC Flex (a variety of high-quality, low-cost benefits on a pre-tax basis), and paid vacation, sick, and community service leave, to name a few. Paid parental leave is available for eligible employees. Some benefits require 30 + hours work/week for participation.
Apply for the job now!
Also, check out other jobs in USA