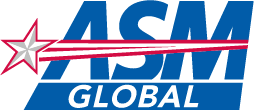 Job title: Accounting Manager & HR Manager

Company: ASM Global

Expected salary:

Location: Port Huron, MI
Accounting Manager & HR Manager Job Details:
POSITION: Accounting & HR Manager
DEPARTMENT: Finance
REPORTS TO: General Manager
FLSA STATUS: Exempt
Summary
Assists in the development and implementation of company goals and priorities relating to financial management, budget, accounting, purchasing, and/or payroll in compliance with State and Federal law, and ASM Global policies and procedures. Perform all aspects of Human Resource Operations, as well as administration and maintenance of all Facility Benefit Programs, consistent with ASM Global policies by performing the following duties.
Essential Duties and Responsibilities
Performs all Payroll, Accounts Payable, & Accounts Receivable functions.
Prepares & inputs general ledger entries
Reviews and/or prepares invoices and settlement documents for events.
Prepares and performs bank reconciliations on a monthly basis.
Prepares and performs general ledger reconciliations on a monthly basis.
Prepares all monthly financial reporting, yearly budgets and maintains rolling forecast.
Report deposits and payables to County via Excel spreadsheets.
Request replenishment of bank funds via County with backup data.
Oversee procedures and operation of ATM, bar inventory and cash handling.
Process deposits.
Follows ASM Global Human Resources policies to assure compliance with legal requirements and government reporting regulations affecting human resources functions. Maintains compliance with state regulations concerning employment.
Administers various Human Resources plans and procedures for all facility personnel.
Performs recruitment activities. Writes and places advertisements. Recruits, interviews, tests, and selects employees to fill vacant positions. Plans and conducts new employee orientations.
Keeps records of benefits plans participation such as insurance and pension plan, personnel transactions such as hires, promotions, transfers, performance reviews, and terminations, and employee statistics for government reporting.
Coordinates training or trains Managers in interviewing, hiring, terminations, promotions, performance management, performance review, safety, and sexual harassment. Coordinates training or trains employees in ASM Global Customer Service Training.
Advises management in appropriate resolution of employee relations issues. Advises the corporate office of
EEOC complaints and other employee relations problems.
Responds to inquiries regarding policies, procedures, and programs.
Administers performance review and salary administration program.
Administers benefits programs such as life, health, dental and disability insurances, pension plans, vacation, sick leave, leave of absence, and employee assistance. Serves as the COBRA and FMLA Administrator for facility.
Investigates accidents and prepares reports for insurance carrier.
Prepares employee separation notices and related documentation, and conducts exit interviews to determine reasons behind separations.
Supervisory Responsibilities
Include interviewing, hiring, and training employees; planning, assigning, and directing work; appraising performance; rewarding; disciplining employees in conjunction with Human Resources; addressing complaints and resolving problems.
Qualifications
To perform this job successfully, an individual must be able to perform each essential duty satisfactorily. The requirements listed below are representative of the knowledge, skill, and/or ability required. Reasonable accommodations may be made to enable individuals with disabilities to perform the essential functions.
Education and/or Experience
B. S. in Accounting or Finance from a four-year college or university. At least 3 to 5 years' experience in public accounting and/or financial management along with 2 years' experience in Human Resources
Skills and Abilities
Extensive knowledge of general and cost accounting
Excellent math skills; high aptitude for figures
Excellent communication, interpersonal skills and organizational ability
Ability to work with and maintain highly confidential information is required.
Effective supervisory skills
Solid knowledge of principles and practices of Human Resources Administration
Strong analytical and problem solving skills
Excellent verbal, written and interpersonal skills essential
Familiarity with COBRA, ERISA, FMLA and related state and federal regulations required
Extensive knowledge of accounting software (ie. SAGE), spreadsheets and word processing software.
Experience with ADP or similar HRIS software / payroll systems desirable.
Ability to work under limited supervision and to interact with all levels of staff including management
Ability to work irregular hours that may vary due to functions and may include day, evening, weekends and holidays.
Physical Demands
The physical demands described here are representative of those that must be met by an employee to successfully perform the essential functions of this job. Reasonable accommodations may be made to enable individuals with disabilities to perform the essential functions.
Specific vision abilities required by this job include close vision for review of statistical and other financial records and information.
NOTE: The essential responsibilities of this position are described under the headings above. They may be subject to change at any time due to reasonable accommodation or other reasons. Also, this document in no way states or implies that these are the only duties to be performed by the employee occupying this position.
Apply for the job now!
Also, check out other jobs in Michigan