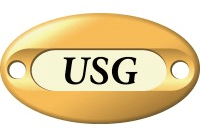 Job title: Unisys Mainframe Developer

Company: United Software Group

Expected salary:

Location: Mechanicsburg, PA
Unisys Mainframe Developer Job Details:
Title: : Unisys Mainframe Developer
Location: Mechanicsburg, PA (Day 1 onsite)
Job type: Contract
Job Description:
Looking for 15 years of experience mainframe developer with exposure to Unisys 2200 Mainframe Technologies
Exposure to ECL, MSAN file processing, Unisys oS2200 with ACOB/UCOV programming languages with exposure to Hierarchical Data base knowledge
Must have
Systems Analysis X OS 2200
Unisys DMSII
Analytical skills
Full life cycle Development
Program Languages
ECL
Unisys Mainframe
Warm Regards,
Rajiv Rai
United Software Group, Inc.
End-to-End IT Systems | Services | Solutions Provider
A Minority Business Enterprise
6000 Veture Dr,
Suite C & D,
Dublin, OH 43017
Phone: 614-495-9222 Ext: 633
Email:
2016 – 2017 – 2018
To unsubscribe from this mailing, please reply to this email with the word UNSUBSCRIBE in the subject line, or click here .

USG is an Equal Opportunity Employer. Qualified applicants will receive consideration for employment without regard to race, color, religion, gender, age, disability, military status, national origin or any other characteristic protected under federal, state, or applicable local law.
Also, check out other jobs in Pennsylvania