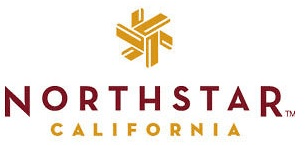 Job title: Sous Chef

Company: Northstar California Resort

Expected salary:

Location: Truckee, CA
Sous Chef Job Details:
Create Your Experience of a Lifetime!
Come work and play in the mountains! Whether it's your first-time seeing snow or you were born on the slopes, joining our team means discovering (or re-discovering!) a passion for the outdoors while building lifelong connections with teammates and guests from around the world.
With 40+ resorts across 3 continents, you can join our team for a season or stay to build a career. From day one, you'll receive some of the highest compensation rates in the industry, free Epic pass(es) along with free ski and snowboard lessons, 40% retail discounts, the chance to grow through Epic Service – our leading training and development experience, and wellness benefits to fuel your success.
Job Benefits

Ski/Mountain Perks! Free passes for employees, employee discounted lift tickets for friends and family AND free ski lessons
MORE employee discounts on lodging, food, gear, and mountain shuttles
401(k) Retirement Plan
Employee Assistance Program
Excellent training and professional development
Referral Program
Full Time roles are eligible for the above, plus:

Health Insurance; Medical Insurance, Dental Insurance, and Vision Insurance plans (for eligible seasonal employees after working 500 hours)
Free ski passes for dependents
Critical Illness and Accident plans
Job Summary
Service is the foundation of everything we stand for at Vail Resorts and our Sous Chefs are no exception to this experience of a lifetime. Sous Chefs are an integral part of the culinary staff responsible for managing the kitchen alongside the Chef, promoting teamwork amongst staff, and maintaining food quality and safety to ensure an exceptional dining experience for our guests.
Job Specifications
Housing: (if applicable)
Outlet: Northstar Village and Mountain QSR
Expected Pay Range: $25-$28.94
Shift & Schedule Availability: Full-time
Skill Level: Advanced
Job Responsibilities
Assist in managing the culinary team including hiring, scheduling, training and developing teammates, managing performance including reviews, and succession planning
Maintain standards for facility and food preparation, cleanliness, safety, and sanitation in accordance with applicable laws and regulations
Assist with the development, production, and training of menu items, including station playbooks
Oversee and support warehouse staff and operations including shipping and receiving, inventory ordering and maintenance, product rotations and food waste reporting
Resolve guest issues or complaints and hold staff accountable for Guest Experience (GX) scores
Administrative duties as needed including managing budgets, processing transfers and waste; May act as supervisor in the absence of an Executive Chef
Other duties as assigned
Job Requirements
High School Diploma or GED equivalent required; Culinary degree or certification preferred
ServSafe certification or regional equivalent required
3+ years of kitchen experience required, 1+ years of supervisory experience preferred
Ability to stand and walk continuously throughout shift, lift and/or carry up to 50lbs
Ability to work well with others in a fast-paced environment under pressure
Must be able to communicate fluently in English; bilingual preferred
The expected pay range is $25-$28.94. This is the pay range we reasonably expect to pay for this position. Individual compensation decisions are based on a variety of factors.
Vail Resorts is an equal opportunity employer. Qualified applicants will receive consideration for employment without regard to race, color, religion, sex, national origin, sexual orientation, gender identity, disability, protected veteran status or any other status protected by applicable law.
Requisition ID 496163

Reference Date: 07/13/2023

Job Code Function: Back of House
Apply for the job now!
Also, check out other jobs in California