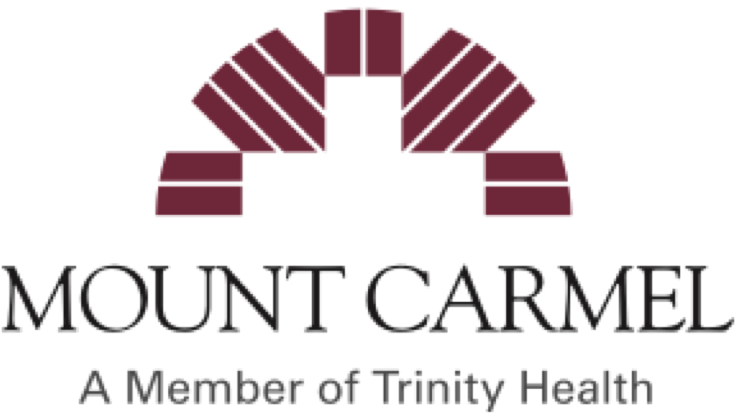 Job title: RN Admin Nursing Supervisor – Mount Carmel St. Ann's – Nights

Company: Mount Carmel Health System

Expected salary:

Location: Westerville, OH
RN Admin Nursing Supervisor – Mount Carmel St. Ann's – Nights Job Details:
Employment Type: Part time Shift: 12 Hour Night Shift
Description:
This RN Administrative Supervisor will be working nights as needed at Mount Carmel St. Ann's.
Interested candidates are welcome to send resume to Laura Mangia, Senior Talent Acquisition Partner, at
Why Mount Carmel?
With five hospitals , over 60 free-standing outpatient clinics , a college of nursing , a Medicare Advantage plan , and extensive outreach and community wellness programs, Mount Carmel Health System serves more than a million patients in central Ohio each year, and we've been a pillar of this community for more than 130 years. As a proud member of Trinity Health , one of the nation's largest Catholic healthcare delivery systems, our network of caring spans 22 states, 94 hospitals, and 133,000 colleagues nationwide.
We know that exceptional patient care starts with taking care of our colleagues, so we invest in great people and all that we ask in return is that you come to work ready to make a difference and do the right thing.
What we offer:
Competitive compensation and benefits packages including medical, dental, and vision coverage
Retirement savings account with employer match starting on day one
Generous paid time off programs
Employee recognition incentive program
Tuition/professional development reimbursement
Relocation assistance (geographic restrictions apply)
Discounted tuition and enrollment opportunities at the Mount Carmel College of Nursing
Why Columbus?
The nation's 14th largest city, Columbus, Ohio is one of the fastest growing major metropolitan areas in the Midwest – ranked for population growth, for job growth, for wage growth, and real estate market. And with a vibrant blend of professional sports, world-class attractions, creative cuisines, and a flourishing music and arts scene, you'll never be found wanting for entertainment and experiences to call your own in Columbus. Learn more at !
About the job:
In accordance with the Mission and Guiding Behaviors; the RN Administrative Supervisor, in collaboration with the management team, serves as a support person in planning, organizing, directing and coordinating optimal patient care activities on the nursing units; and functions as a resource person to other hospital departments on given tour of duty within the standards, policies, procedures and guidelines of the organization.
What you'll do:
Managing Performance: In collaboration with the management team provides coaching, direction and supervision of all staff members in house during assigned shift. Facilitates appropriate human, material and other resources to ensure effective patient care. Expedites patient flow to minimize diversion of patient access
Education and Training: Partners with appropriate persons to educate employees in organizational policy, changes, and new technologies. Recommends, supports, and participates in education opportunities. Demonstrates appropriate clinical competencies.
Financial Performance: Ensures financial performance and profitability of designated areas through monitoring and evaluating resource utilization and equipment distribution during assigned shift. Collaborates with Unit Directors and Patient Care Staff in maintaining the correct staffing throughout the hospital.
Performance Improvement: In collaboration with the management team, focuses on optimal patient outcomes, regulatory compliance and quality improvement initiatives.
Communication: Follows and/or establishes communication channels to ensure appropriate effective internal and external communication between and among stakeholders.
Service Excellence: Monitors and ensures optimal level of patient, staff and physician satisfaction and patient expectation and service levels.
Meets population specific and all other competencies according to department requirements.
What we're looking for:
Education: Graduate from school of nursing. Baccalaureate degree strongly desired.
Licensure / Certification: Current license to practice as a Registered Nurse in State of Ohio.
Experience: Minimum of four to five years recent clinical experience in hospital setting with Care Manager/Charge Nurse or other relevant hospital management experience required.
Effective Communication Skills
Demonstrates results oriented leadership and management ability.
Demonstrates facilitation and team skills.
Telemetry qualified or has attended the basic ECG course.
Mount Carmel and all its affiliates are proud to be equal opportunity employers. We do not discriminate on the basis of race, gender, religion, physical disability or any other classification protected under local, state or federal law.
Our Commitment to Diversity and Inclusion
Trinity Health is a family of 115,000 colleagues and nearly 26,000 physicians and clinicians across 25 states. Because we serve diverse populations, our colleagues are trained to recognize the cultural beliefs, values, traditions, language preferences, and health practices of the communities that we serve and to apply that knowledge to produce positive health outcomes. We also recognize that each of us has a different way of thinking and perceiving our world and that these differences often lead to innovative solutions.
Our dedication to diversity includes a unified workforce (through training and education, recruitment, retention, and development), commitment and accountability, communication, community partnerships, and supplier diversity.
Apply for the job now!
Also, check out other jobs in Ohio