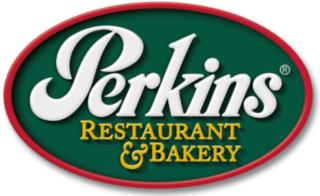 Job title: Restaurant & Bakery Cook

Company: Perkins Restaurant & Bakery

Expected salary:

Location: Grand Forks, ND
Restaurant & Bakery Cook Job Details:
At Perkins Restaurant & Bakery our employees are part of the Perkins extended family and the families we serve. And you'll be responsible for making special days memorable and everyday meals something extraordinary. At Perkins where we've experienced years of success through ensuring 100% guest satisfaction on every visit. If you want to work and grow with a company who has a proven track record of success, has an unmatched commitment to their employees and employees the best in the industry, you are in the right place! We respect one another for our talent, creativity and individual differences. We bring our greatest individual strengths to achieve success as a team. If career growth is what you are looking for- we got that too!
SUMMARY OF POSITION
Prepares menu items according to company policies, procedures, programs and performance standards. Responsible for helping to maintain food costs and maintain cleanliness of the kitchen at all times. Performs all duties to maximize guest satisfaction and quality of work environment as directed by Kitchen Manager or Manager on Duty.
POSITION ACTIVITIES AND TASKS
Prepares Cooking Items
Reports to work well-groomed, in clean and proper uniform and at all times practices good person hygiene.
Uses, maintains and cleans all kitchen equipment, plus preparation and storage areas.
Stocks and rotates products on line to ensure they are within shelf life standards.
Has sufficient knowledge of recipes, menu items and prep procedures to ensure correct portioning, quality, cooking time and performance standards.
Prepares prep items according to guest request within company standards and following food safety and sanitation procedures.
Controls Food Cost
Ensures products are accurately portioned and ensures food products are prepared as specified by recipes.
Utilizes FIFO (first in first out) standards when preparing items.
Maintains Cleanliness
Maintains cleanliness of the kitchen, prep areas, coolers and storage areas
Follows proper safety procedures and policies concerning food handling, rotation and storage
Conducts line sweeps throughout the shift
"Clean as you go" throughout the shift
Understands OSHA requirements and health department standards
Cleans all equipment on line and other areas as directed by the Kitchen manager or Manager on duty.
Anticipates, identifies and corrects system breakdowns to achieve maximum guest satisfaction.
Communicates with Manager on Duty and coworkers regarding product/service deficiencies, equipment, safety problems. Etc.
Keeps General Manager and Manager on Duty informed of problems and/or issues and proposes alternative solutions for consideration.
Assists Team Members
Preps items according to recipes and procedures
Assists dishwasher with washing and restocking dishes, pots, pans and utensils
Assist front of house staff with cleanliness of dining room
Provides guest service by communicating and cooperating with the front of house staff.
PHYSICAL REQUIREMENTS/ENVIRONMENT/WORKING CONDITIONS
Extensive standing and walking for up to 8 hours
Must be able to see at a distance (20) feet, at close range (12 inches), distinguish between shapes and utilize peripheral vision to avoid hazards.
Must be able to communicate clearly
Exposure to heat, steam, smoke, cold
Reaching heights of approximately 6 feet and depts. of 2 ½ – 3 feet.
Must have high level of mobility/flexibility in space provided
Must have time management skills
Must be able to read, write and perform addition/subtraction calculations
Must be able to control and utilize fingers to write, slice chop and operate equipment.
Must be able to fit through openings 30" wide
Must be able to work irregular hours under heavy pressure/stress during busy times
Bending, reaching, walking
Carrying trays of food products weighing about 50 pounds for distances up to 30 feet
Lifting up to 50 pounds
Exposure to dish and cleaning chemicals
SUPERVISION RECEIVED:
Receives direction and training from the Kitchen Manager or Manager on duty as to the specific procedures and assignments.
KNOWLEDGE AND SKILL REQUIRED:
Basic skills such as sanitation, safety, and customer service can be taught through in house training.
EXPERIENCE REQUIRED:
None
Disclaimer
This position description in not intended, and should not be construed to be, an exhaustive list of all responsibilities, skills, efforts or working conditions associated with job. It is intended, however, to be an accurate reflection of those principle job elements essential for making decisions related to job performance, employee development and compensation. As such, the incumbent may perform other duties and responsibilities as required.
Apply for the job now!
Also, check out other jobs in United States
Disclaimer: _ The information contained in this website is for general information purposes only. The website aims to connect job seekers with potential employers and provide relevant job search resources. _ Please note that if you find any job closed, we will update that job as soon as possible. or
Find current job openings Here
. All The Best