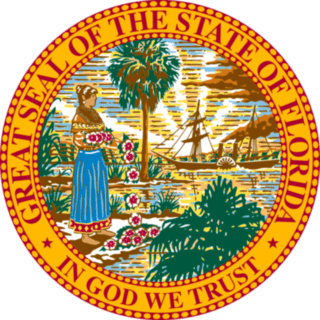 Job title: REGULATORY PROGRAM ADMIN-SES

Company: State of Florida

Expected salary: $1903.17 per month

Location: Tallahassee, FL
REGULATORY PROGRAM ADMIN-SES Job Details:
Requisition No: 810358
Agency: Business and Professional Regulations
Working Title: REGULATORY PROGRAM ADMIN-SES – 79000479
Position Number: 79000479
Salary: $1,903.17 Bi-Weekly
Posting Closing Date: 08/22/2023
Division of Service Operations
Customer Contact Center
REGULATORY PROGRAM ADMINISTRATOR-SES

Position# 79000479
Hiring Salary: $1,903.17 Bi-Weekly
**STATE PERSONNEL SYSTEM**
Our Organization and Mission:
The Division of Service Operations manages the Central Intake and Licensure unit, the one-stop shop for intake of applications and payments. The Division also oversees the Customer Contact Center (CCC), which handles all initial interaction conducted via telephone and e-mail. This position works as a Regulatory Program Administrator for the Customer Contact Center (CCC).
The Work You Will Do:
This position is responsible for managing a staff of 13 Customer Contact Center Agents and Regulatory Consultants. The incumbent must understand the Department related Florida Statutes and the related Administrative Rules, DBPR policies and procedures and exercise independent judgment in dealing with licensees. The Regulatory Program Administrator is responsible for the daily operating environment of his/her team including attendance and discipline. Additionally, this position will accept escalated calls from customers wanting to speak to a supervisor. The incumbent is also expected to mentor and train call agents and Regulatory Consultants. Duties include but are not limited to:

Supervise staff for daily operations; including providing guidance and direction to staff, approving time and attendance, performing evaluations, review and offer training to staff, attend staff meetings, communicate workflow or operation changes to staff, administer discipline as needed, and assisting with keeping morale up.
Ensure Quality Customer Service by participating in the daily work operations and offering feedback, training, and other resources as needed.
Enforce Policies and Procedures.
Participate in training and continuous improvement projects; be proactive by offering suggestions on process improvements.
Assist with incoming calls as needed during high volumes/low staffing; and manage escalated calls as received; respond timely to e-mails received directly and other correspondence.
Provide backup support to staff and management as needed.
The Difference You Will Make:
At DBPR, you will always have an opportunity to make a difference in the daily lives of Floridians and the communities where they live and work. As an employee, you help to "make DBPR and Florida great places to do business." To that end we will invest in you, treat our licensees as valued customers and partners, and uphold laws that protect the public and Florida's competitive marketplace.
How You Will Grow:
DBPR employees are expected to uphold these seven core values: Accountability, Innovation, Integrity, Ownership, Responsiveness, Respect and Teamwork. In turn, we will involve you on important and often complex projects while offering you the opportunity to gain valuable experience quickly.
Where You Will Work:
Tallahassee, Florida's Capital City, lined with rolling hills, oak trees, and canopied roads combines old world charm with a modern pace of life. Home to two major universities as well as state government, Tallahassee is a mid-sized city in the heart of Florida's Big Bend. Boasting proximity to the coast and centrally located to popular tourist destinations, Tallahassee is a highly desirable location for both those seeking their first job or those ready to enter the next exciting chapter in their career. Also, with no state income tax, Florida is a great place to work regardless of where you find yourself on the career ladder.
The Benefits of Working for the State of Florida:
"Working for the State of Florida is more than a paycheck. The State's total compensation package for employees features a highly competitive set of employee benefits including:
State of Florida retirement package: 3% employee contribution required
Nine annual paid holidays and one personal holiday
Ability to earn up to 176 hours of paid annual leave annually as a new employee with the State of Florida
Ability to earn up to 104 hours of paid sick leave annually
The State of Florida offers health insurance coverage (i.e. individual and family coverage) to eligible employees
The State of Florida provides a $25,000 life insurance policy to eligible employees
Additional supplemental insurance policies are available for dental, vision, hospital supplement, cancer, etc.
Tax deferred medical and child care reimbursement accounts are available
Tuition waiver program to attend an approved State of Florida College or University
For additional benefit information, please visit the following website:
Required Knowledge, Skills, and Abilities:

Knowledge of the CCC and Department's system including the licensing database and document imaging system.
Ability to establish and maintain effective working relationships with others.
Supervisory skills; including developing, motivating, mentoring and/or coaching employees.
Ability to communicate effectively with others.
Ability to hold staff meetings.
Knowledge of Florida Statutes, board and department rules governing licensure and regulation, and consumer protection.
Knowledge of the techniques for handling complaints and dealing with the public.
Ability to compile, organize and analyze data reports.
Ability to determine work priorities, assign work, and ensure proper completion of work assignments.
Ability to understand and apply applicable rules, policies and procedures regarding licensure and regulation of professionals, and consumer protection.
Minimum Requirements:

Must have two (2) years of experience interpreting, implementing, administering and/or communicating policies and procedures; and
Must have one (2) years of experience supervising, developing, motivating, mentoring and coaching employees to achieve success; and
Must have experience preparing written correspondence; and
Must be proficient in Microsoft Office Suite.
***Information contained in responses to Qualifying Questions concerning education, experience, knowledge, skills and/or abilities must also be disclosed on the State of Florida Employment Application.***
**This advertisement package may be used to fill additional Regulatory Program Administrator vacancies occurring over the six month period immediately following the posting of this advertisement**
**Preference may be given to those applicants who are bilingual, preferably in Spanish**
Applicant Note: If you are the selected candidate for this position and hold a current license through the Florida Department of Business & Professional Regulation, you may be required to place your license in an inactive status.
This position requires a security background check and/or drug screening and participation in direct deposit. You will be required to provide your Social Security Number (SSN) and date of birth in order to conduct this background check.
Applicants are required to apply online through the People First system by the closing date. All required documentation must be received by the closing date of the advertisement. If you have any questions regarding your application, you may call 1-877-562-7287.
The Florida Department of Business & Professional Regulation is committed to increasing recruitment and hiring of individuals with disabilities and improving employment outcomes.
Candidates requiring a reasonable accommodation, as defined by the Americans with Disabilities Act, must contact the DBPR Human Resources (HR) Office at (850) 487-2074. DBPR requests applicants notify HR in advance to allow sufficient time to provide the accommodation.
SPECIAL REMINDERS:
Male applicants born on or after October 1, 1962, will not be eligible for hire or promotion unless they are registered with the Selective Services System (SSS) before their 26th birthday, or have a Letter of Registration Exemption from the SSS. For more information, please visit the SSS website: .
If you are a retiree of the Florida Retirement System (FRS), please check with the FRS on how your current benefits will be affected if you are re-employed with the State of Florida. Your current retirement benefits may be canceled, suspended or deemed ineligible depending upon the date of your retirement.
The Florida Department of Business & Professional Regulation values the sacrifices veterans and their family members have given to our country and support the hiring of returning service members and military spouses.
A candidate for veterans' preference who believes he or she was not afforded employment preference may file a complaint in accordance with Rule 55A-7.016, F.A.C., with the Florida Department of Veterans' Affairs, Veterans' Preference Coordinator, 11351 Ulmerton Road, Suite 311, Largo, FL, 33778. The Department of Veterans' Affairs has also established an email where people can electronically file claims or ask questions. The email is [email protected].
The Department of Business and Professional Regulation will only hire U. S. citizens and lawfully authorized alien workers. Our agency participates in the E-Verify System which is a federal government electronic database available for employers to use to verify the identity and employment eligibility of all persons hired to work in the United States.
The State of Florida is an Equal Opportunity Employer/Affirmative Action Employer, and does not tolerate discrimination or violence in the workplace.
Candidates requiring a reasonable accommodation, as defined by the Americans with Disabilities Act, must notify the agency hiring authority and/or People First Service Center (1-866-663-4735). Notification to the hiring authority must be made in advance to allow sufficient time to provide the accommodation.
The State of Florida supports a Drug-Free workplace. All employees are subject to reasonable suspicion drug testing in accordance with Section 112.0455, F.S., Drug-Free Workplace Act.
Apply for the job now!
Also, check out other jobs in Florida