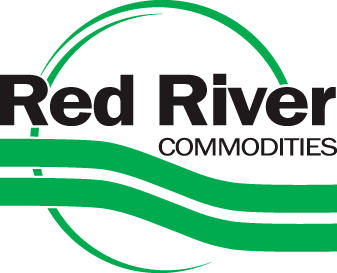 Job title: Production Associate

Company: Red River Commodities

Expected salary:

Location: Fargo, ND
Production Associate Job Details:
At SunButter, we're committed to making delicious tasting sunflower butter made with simple ingredients, free from the top 8 food allergens, and containing more vitamins & minerals than most nut butters! Our team shares core values focused around family, pride, passion, and integrity. We work hard, play harder, embrace authenticity, and always support one another to achieve our goals.
Pay: $17.50 (+ $2 shift differential)
Available Shifts (Monday – Friday)
2nd Shift: 3:00pm – 11:30am
Location: 4040 7th Ave N, Fargo, ND 58102
Introduction:
We are currently searching for reliable, team-oriented Production Associates with a strong attention to detail to join our team. As a production associate, you are responsible for supporting the day-to-day production activities including the packaging of our SunButter product, making sure deadlines are met, and troubleshooting any production issues that arise. All SunButter employees are expected to maintain a safe workplace environment, adhere to quality standards, and help support the team towards achieving their shared goals.
Job Responsibilities:
Operate and maintain production & packaging equipment to meet quality standards.
Production Associates ensure sufficient packaging materials are on hand to ensure no interruption in production.
Removes spilt or rejected products and recycles in appropriate methods.
Understand and comply with all current GMP, safety rules and regulations.
Production Associates must maintain quality standards and may be asked to sample products and compare them with established standards.
Follow safety protocols and promote a safe working environment.
Record production data such as quantity produced, downtime, and scrap.
Use knowledge and understanding of current Good Manufacturing Practices as they apply to storage of food product in performance of all duties.
Assist in other production associate related tasks as needed.
Job Requirements:
Previous packaging, food production, line operating or similar experience.
Ability to read and understand different product SKUs.
Knowledge of safety procedures related to production processes.
Good problem-solving and troubleshooting skills.
Ability to work on a production line and meet deadlines.
Ability to multi-task while maintaining attention to detail.
Ability to work well with a team.
Ability to stand for long periods of time and lift 25-50 lbs.
Benefits:
Competitive pay
Paid time off
Paid Holidays
Medical, dental & vision insurance
Life insurance
Short- and long-term disability insurance
401k & company match
Profit sharing
Ongoing job skills and learning opportunities.
Employee Assistance Program
Red River Commodities and its subsidiaries are an equal opportunity employer committed to diversity and inclusion in the workplace. We prohibit discrimination and harassment of any kind based on race, color, sex, religion, sexual orientation, national origin, disability, genetic information, pregnancy, or any other protected characteristic as outlined by federal, state, or local laws. This applies to all employment practices within our organization. Red River Commodities makes hiring decisions based solely on qualifications, merit, and business needs at the time.
PI32753139-8722-89a14fbaf5b6
Apply for the job now!
Also, check out other jobs in United States
Disclaimer: _ The information contained in this website is for general information purposes only. The website aims to connect job seekers with potential employers and provide relevant job search resources. _ Please note that if you find any job closed, we will update that job as soon as possible. or
Find current job openings Here
. All The Best