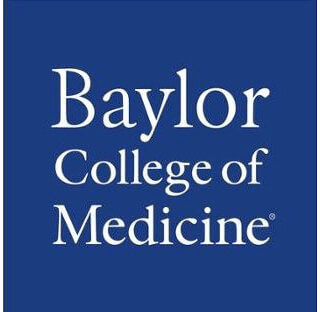 Job title: Postdoctoral Associate

Company: Baylor College of Medicine

Expected salary:

Location: Houston, TX
Postdoctoral Associate Job Details:
Summary
The Neuropsychology Section in the Department of Neurology at Baylor College of Medicine (BCM) in Houston, Texas is recruiting for one Adult Clinical Neuropsychology postdoctoral position. The fellowship is consistent with APA Div. 40 and Houston Conference guidelines and meets eligibility requirements for board certification with ABPP/ABCN.
Centered in a cultural context, this patient-centered specialty training program will provide the fellow with the opportunity to learn Spanish neuropsychological instruments, appropriately utilize available normative data, and better understand the influence of sociocultural variables on current neuropsychological practices, in the assessment of monolingual and bilingual Spanish-speakers with a myriad of neurological and psychiatric conditions.
Spanish proficiency is required for this position and coursework.
Job Duties

Evaluates a wide variety of patients with neurological and neurosurgical conditions.
Supports Clinical Neuropsychology faculty members with direct patient care in an outpatient academic setting.
Conducts clinical assessments, consultations, and feedback sessions.
Participates in multi-disciplinary treatment team meetings for Deep Brain Stimulation (DBS), Alzheimer's disease, epilepsy surgery, and Amyotrophic Lateral Sclerosis.
Plans, directs, and conducts new and/or ongoing specialized and advanced research studies.
Observes DBS, focused ultrasound, and epilepsy surgeries.
Participates in corticography as part of their multi-disciplinary training.
Participates in interpreter-mediated assessment for non-English/non-Spanish speakers through the ECCOS Clinic (Embracing Cultural Competence in Outpatient Settings).
Attends minor rotations once a week in other settings in the Texas Medical Center.
Engages in formal assessment of their language skills as a bilingual provider.
Observes other Spanish/Cross-Cultural programs.
Joins a wide array of medical center didactics including Neurology and Psychiatry Grand Rounds, weekly BCM Neuropsychology Seminars, and monthly cross-cultural neuropsychology didactics (Taquitos de Sesos).
Enrolls in a functional neuroanatomy course through Baylor College of Medicine.
Observes DBS lead implantation, FUS, and epilepsy and tumor resection surgeries.
Minimum Qualifications

MD or Ph.D. in Basic Science, Health Science, or a related field.
No experience required.
Preferred Qualifications

Experience in the neuropsychological assessment of Spanish speakers is recommended.
Opportunity to engage in interpreter-mediated assessment for non-English/non-Spanish speakers is also available.
Baylor College of Medicine requires employees to be fully vaccinated -subject to approved exemptions-against vaccine-preventable diseases including, but not limited to, COVID-19 and influenza.
Baylor College of Medicine is an Equal Opportunity/Affirmative Action/Equal Access Employer.
16987
Apply for the job now!
Also, check out other jobs in Texas