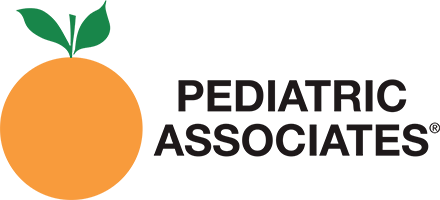 Job title: Medical Assistant

Company: Pediatric Associates

Expected salary: $19.16 per hour

Location: Laguna Hills, CA
Medical Assistant Job Details:
Summary
Pediatric Associates was founded in Hollywood, FL in 1955. The same clinician-led, evidence-based, medical home passion is a unifying driver for those who join Pediatric Associates Family of Companies. ​The Pediatric Associates Family of Companies is a growing team of Pediatricians and Pediatric Care Teammates who are excited to be part of the first nationwide Pediatric Primary Care Medical Home. We further our uniqueness by ensuring the clinician voice is leading our medical home innovations.​
PRIMARY FUNCTION: Perform quality team based patient care under the direct supervision of a clinician for both clinical and administrative functions to promote health and wellness in a safe and friendly environment. Supports clinician and care management teams in the maintenance of chronic disease management, examination and treatment of pediatric patient population. Specialty trained as applicable.
ESSENTIAL FUNCTIONS OF THE JOB: (This list may not include all the duties that may be assigned.) * Maintain high quality patient experience, welcome patients; ensure a safe patient environment, office and exam room cleanliness and appropriate supplies and equipment for patient care in adherence to infection control policy and procedures.
Perform and document patient's intake vitals to include but limited to height, weight, temperature, blood pressure, pulse and respiration rate; repeat and notify clinician of any abnormal findings.
Interview patient based on age appropriateness and/or specialty needs with accurate documentation and update medical records to include chief complaint, current medications with drug name, dosing, route, medication and food allergies with reaction and severity, vaccine, medical, surgical, family, social histories, any barriers to care and home status. Obtain necessary medical records, consultation notes, hospital inpatient and/or ED discharge records, diagnostic and laboratory results for clinician review and treatment follow-up as needed.
Prepare patient for clinician examination, ensure clinician orders performed and accurately documented. Perform with clinician supervision and assist clinicians in necessary age appropriate vision, hearing screenings, electrocardiograms with repeat as needed, suture removal, ear lavage, urine cauterization, ear-piercing, wound care, specialty procedures and emergency response with proper clinician supervision.
Perform and document vaccine and medication reconciliation with patient and state registry; provide written vaccine information statements, education of patients/parents prior to vaccine and medication administration.
Ensure and adhere to vaccine cold change management with proper handling, storage, preparation and administration to include reporting vaccine excursion.
Perform proper patient identifiers, buddy process validation as per policies, and perform proper vaccine and medication administration to include intramuscular, intradermal, subcutaneous injections with post observation.
Complete patient follow up and tasks assigned to meet patient needs to include but not limited to answering phones, handling correspondence, prescription refill request providing clinician with necessary information as needed, obtaining medication pre-authorization, assisting with patient referrals, patient form completion to include DME, therapy, school clearance, sports and medication forms, arrange home, hospital care, procedures and follow-up appointments, etc.
Perform phlebotomy, lab sample collection and proper processing with documentation and report to clinician as outlined per policy.
Medical assistants are essential members of patient-centered medical home team and will perform and meet best practice standards, quality and key performance indicators set forth by the organization.
Other various duties as assigned.
PERFORMANCE REQUIREMENTS:
Adhere to all organizational information security policies and protect all sensitive information including but not limited to ePHI and PHI in accordance with organizational policy, Federal, State, and local regulations.
TYPICAL WORKING CONDITIONS:
Direct patient care
15%-20% of travel to other office locations as needed with reimbursement outlined per company policy
Designated Medical Assistant float staff will be assigned to multiple designated office locations as applicable
Indoor Work
Excessive Noise
Operating Computer
Exposure to Hazards
Extreme Temperatures
Reach Outward
Manual Dexterity
Reach above Shoulder
Lift/Carry 20 lbs. or less
Push/Pull 41-200 lbs.
Standing and walking for long periods of time
Crawl
Squat or kneel
Bending
Other Physical Requirements:
Vision
Sense of Sound
Sense of Touch
Ability to wear Personal Protective Equipment (PPE)
EDUCATION: High School Diploma or equivalent required. Medical foreign doctors must have a Bachelor of Science degree in General Medicine from a regionally accredited university or equivalent.
LICENSURE/CERTIFICATION:
MA Diploma / Certification required OR a minimum of 3 years MA experience will commensurate Diploma / Certification requirement.
Active BLS certification required
Upon hire, and for the duration of the employment, valid driver's license is required
EXPERIENCE: Minimum 1 year of Medical Assistant experience with MA Diploma/Certification in healthcare setting preferred.
KNOWLEDGE, SKILLS & ABILITIES:
Excellent interpersonal, organizational and customer service skills to support and reassure pediatric patients and their families
Maintain effective working relationships with patients, employees and the community
Ability to multitask in a fast-paced environment
Knowledge of basic medical terminology, and immunization
Knowledge of medical safety practices and standards
Ability to plan, prioritize and organize
Ability to communicate clearly both written and verbally
Critical thinking to include emergency situation
Proficiency in electronic health recordkeeping systems
The expected base hourly range for this position located in Laguna Hills, CA is $19.16 to $27.05. It is not typical for offers to be made at or near the top of the range. Pediatric Associates offers are based on several factors including but not limited to the candidate's education, work experience, and certifications, all of which are dependent on the requirements of the specific role. In addition to base salary, the Pediatrics Associates Family of Companies and it's affiliates offers a comprehensive benefits package, potential incentive and recognition programs, and retirement planning (all benefits are subject to eligibility requirements based on position, and division).
The Pediatric Associates Family of Companies an Equal Employment Opportunity/Affirmative Action employers and all qualified applicants will receive consideration for employment without regard to race, color, religion, sex, age, national origin, protected veteran status, disability status, sexual orientation, gender identity or expression, marital status, genetic information, or any other characteristic protected by law.
Apply for the job now!
Also, check out other jobs in California