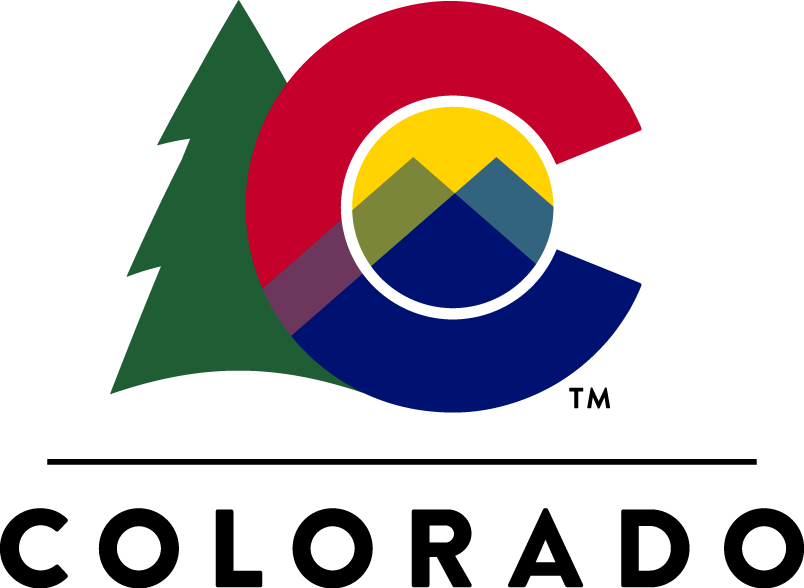 Job title: DIETITIAN II – Registered Dietitian – Fort Logan Mental Health Hospital in Fort Logan

Company: State of Colorado

Expected salary: $32.66 – 38 per hour

Location: Denver, CO
DIETITIAN II – Registered Dietitian – Fort Logan Mental Health Hospital in Fort Logan Job Details:
This position is open to current Colorado residents only.
Please note: This recruitment may be used to fill multiple vacancies.
The Colorado Mental Health Hospital in Fort Logan (CMHHIFL) is one of two state hospitals serving our community. The vision of CMHHIFL is to provide the highest quality mental health services to persons with complex, serious, and persistent mental illness within the resources available. Our mission is to support those individuals in achieving their recovery goals and reaching their full potential. CMHHIFL provides inpatient treatment to adult patients, generally between the ages of 18-59. The hospital currently has 138 adult inpatient beds and over six treatment milieus serving civil and forensic individuals. Medical services, occupational therapy, neuropsychological-rehabilitation services, and trauma-informed care services are available for all patients throughout the hospital.
Through our core values listed below, CMHIFL staff is committed to:

· Individual dignity and respect

· Person-centered, evidence-based care

· Trauma-informed recovery

· Multidisciplinary collaboration

· Diversity and inclusion

· Strong family and community partnerships
The Nutrition Services Department provides quality meals and medical nutrition therapy to patients in a mental health facility. Meals meet the nutritional, medical, spiritual, cultural, and mental health needs of the patient population and are prepared in a manner that meets established standards.
Opt-in below to receive text message updates on CDHS recruiting events!
*These positions are eligible for shift differentials*
Please note: ** This is not a remote position. You will be required to report to the hospital for your scheduled shifts. **
Description of Job:
This position serves as a clinical dietitian providing nutrition support in both the clinical and food service production areas of Nutrition. This position assists with menu development/maintenance and recommends revisions based on nutritional adequacy, food cost, food availability, patient satisfaction/requests, etc. This position assures meals are nutritionally adequate and high quality by conducting quality assurance checks and coordinating special projects within the department

Duties:

Clinical Nutrition

This position provides comprehensive, safe, and effective medical nutrition therapy and services to the patient population through completing nutrition assessments, determining a nutrition diagnosis, implementing nutrition interventions, and continuing nutrition monitoring and evaluation. This may include collecting data such as food and nutrition-related history, anthropometric, biochemical data, medical tests and procedures, and/or nutrition-focused physical exams, identifying and labeling nutrition problems, implementing actions intended to positively change or improve nutrition-related problems, and determining and measuring the amount of progress made for the intervention and whether the nutrition-related goals/outcomes are being met. This process requires collaboration with physicians, nurses, pharmacists, mental health clinicians, and other members of the healthcare team.

This position develops and updates education outlines and participates in patient individual and/or group education.

Determines patient's nutritional needs and diet based on medical condition/diagnosis
Develop a nutrition care plan for necessary patients
Identifies when a patient's nutrition plan may need to be modified and revises the nutrition plan
Determines when supplements are appropriate and proposes an order to the provider
Determines adequate clinical coverage for the dietitians in order to ensure nutrition assessments are being met in a timely manner
Determines topics for patient group education based on the population on the unit
Menu Development/Maintenance/Education

This position assists with the development and maintenance of nutritionally adequate meals and coordinates with food service staff on a continual basis in all matters including menus, recipes, food products, and medical/religious diets. This position assists with maintaining the nutritional analysis of menus and recommends menu changes as necessary

Develops and determines the content of specialized menus for food allergies, modified textures, religious and/or medical nutrition-related needs
Determines a process to maintain the nutritional analysis of the menu and reports/tracks information annually
Determines when kitchen staff may need additional training on appropriate diet preparation
Determines if/how to accommodate special patient requests
Determines a process to maintain the holiday menus
Quality Assurance & Performance Improvement

This position assures meals are nutritionally adequate and high quality by conducting quality assurance checks related to cooking procedures, portion control, food appearance, temperatures, diet accuracy, etc. This position also coordinates special projects assigned within the department.

Determines when to review the need for better quality products (food and/or supplements)
Determines the frequency of quality assurance checks on tray lines and meal trays.
Determines how to meet management objectives for department-wide special projects. This could include composting, gardening, etc.
Minimum Qualifications: Bachelor's degree from an accredited institution in a field of study related to the work assignment.

And

One year of professional experience in an occupational field related to the work assigned to the position.
Special Qualification:
Must possess and maintain registration as a registered dietitian (Please attach a copy of the required license to your application).
Substitutions:
Additional appropriate experience will substitute for the degree requirement on a
year-for-year basis. * Additional appropriate education will substitute for the required experience on a year-for-year basis.

*But neither will substitute for the required license.
Preferred Qualification
Experience working with medical nutrition therapy recipe and menu development
Proficiency using Google Suite and Microsoft ( PowerPoint, Excel, and Word)
Experience in behavior health or eating disorders.
Clinical experience in a hospital setting.
ServSafe Certificate
Conditions of Employment:
TB testing, annual influenza, COVID, and other vaccines as required by the State of Colorado.
Must be a Registered Dietitian.
Due to the juvenile population served at the MHI facilities, incumbents of this position must be at least 21 years of age.
Full Background – CDHS employees (all Direct contact with vulnerable persons):
CBI name check and fingerprint check, ICON Colorado court database, Medicare fraud database, Reference Checks, Professional License verification (licensure requirements), Drug Screen, PREA (Division of Youth Services), Trails check (direct contact with children), CAPS (direct contact with adults – Mental Health Hospitals, Regional Centers, Veterans Community Living Centers)
Former State employees who were disciplinarily terminated or resigned in lieu of termination must (1) disclose that information on the application (2) provide an explanation why the prior termination or resignation should not disqualify the applicant from the current position, (3) provide the employee number from the applicant's prior State employment. Absent extraordinary circumstances, prior disciplinary termination or resignation in lieu of termination, and failure to provide this information will disqualify the applicant from future State employment with CDHS.
Appeal Rights:
If you receive notice that you have been eliminated from consideration for this position, you may file an appeal with the State Personnel Board or request a review by the State Personnel Director.
An appeal or review must be submitted on the official appeal form, signed by you or your representative. This form must be delivered to the State Personnel Board by email (dpa_state.personnelboard@state.co.us), postmarked in US Mail or hand delivered (1525 Sherman Street, 4th Floor, Denver CO 80203), or faxed (303.866.5038) within ten (10) calendar days from your receipt of notice or acknowledgment of the department's action.
For more information about the appeals process, the official appeal form, and how to deliver it to the State Personnel Board; go to ; contact the State Personnel Board for assistance at (303) 866-3300; or refer to 4 Colorado Code of Regulations (CCR) 801-1, State Personnel Board Rules and Personnel Director's Administrative Procedures, Chapter 8, Resolution of Appeals and Disputes, at under Rules.
For additional recruiting questions, please contact .us
About Us:
If your goal is to build a career that makes a difference, consider joining the dedicated people of the (CDHS). Our professionals strive to design and deliver high quality human and health services that improve the safety, independence, and well-being of the people of Colorado. In addition to a great location and rewarding and meaningful work, we offer:
Strong, secure, yet flexible retirement benefits including a plus 401(k) and 457 plans
Employer supplemented
Paid life insurance
Short- and long-term disability coverage
11 paid holidays per year plus vacation and sick leave
state employee discount program
Excellent work-life programs, such as flexible schedules, training and more
*Some positions may qualify for the Public Service Loan Forgiveness Program. For more
information, go to .
Our Values:
We believe in a people-first approach: To serve the people of Colorado, we develop a culture and work environment that creates an energized, inspired, and healthy team capable of giving their best to Coloradans.
Balance creates quality of life: We want our team to be resilient through a supportive workplace that values flexibility, health and wellness, and employee engagement.
We hold ourselves accountable: We take responsibility through our actions, programs, and results for the state of health and human services in Colorado.
Transparency matters: We are open and honest with employees, our partners, the Coloradans we serve, and the public.
We are ethical: We abide by what is best for those we serve by doing what is right, not what is easy.
Collaboration helps us rise together: We work together with all partners, employees, and clients to achieve the best outcomes for Coloradans.
We are committed to increasing the diversity of our staff and providing culturally responsive programs and services. Therefore, we encourage responses from people of diverse backgrounds and abilities.
ADAA Accommodations: CDHS is committed to the full inclusion of all qualified individuals. As part of this commitment, our agency will assist individuals who have a disability with any reasonable accommodation requests related to employment, including completing the application process, interviewing, completing any pre-employment testing, participating in the employee selection process, and/or to perform essential job functions where the requested accommodation does not impose an undue hardship. If you have a disability and require reasonable accommodation to ensure you have a positive experience applying or interviewing for this position, please direct your inquiries to our ADAAA Coordinator, Nancy Schmelzer, at cdhs_ada@state.co.us or call 1-800-929-0791.
~THE STATE OF COLORADO IS AN EQUAL OPPORTUNITY EMPLOYER~
Apply for the job now!
Also, check out other jobs in United States
Disclaimer: _ The information contained in this website is for general information purposes only. The website aims to connect job seekers with potential employers and provide relevant job search resources. _ Please note that if you find any job closed, we will update that job as soon as possible. or
Find current job openings Here
. All The Best