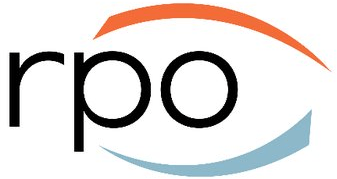 Job title: Optical Assembly B-Shift Group Leader

Company: Rochester Precision Optics

Expected salary:

Location: West Henrietta, NY
Optical Assembly B-Shift Group Leader Job Details:
Title
Optical Assembly B-Shift Group Leader
Department
Assembly
Reports to
Assembly Manager
SEE YOUR CAREER THROUGH A NEW LENS WITH RPO!
RPO is a global leader in precision optics, optical components, and optical assemblies. We specialize in a full spectrum of products & services including – Design and Engineering, Systems Integration, Lens Assembly, Visible and Infrared Components, Glass and Plastic Molded Aspheres, and Thin Film Coating. As one of the fastest growing companies in Rochester, RPO offers exciting career paths and work on market-leading programs. See below one of many career opportunities to join to RPO team!
Job Summary:
Under the direction of the Assembly Manager, the group lead will help to coordinate day to day activities of shift resources related to the Assembly Group in accordance with RPO Business Objectives.
Summary of Essential Job Duties:
Responsible for deliverables for Assembly Department including:
Monitoring of production schedules and suggesting priorities
Meeting quality requirements
Part tracking and expediting
Personnel
Entering and reviewing timesheets
Entering of production into ERP system
Training
Compliance to established operating procedures and best practices
Knowledge of Optical Sub-assemblies: Doublets, Triplets and optical lens stacking.
Work with internal and external suppliers to ensure quality levels and delivery schedules
Work with Manufacturing Engineers to establish work instructions that follow good manufacturing best practices as well as all HSE requirements
Train assembly operators or the coordination of training on job-specific tasks as well as monitoring in the area of optical assembly.
Required Skills:
Good manual dexterity
Proficient math skills
Ability to follow directions
Good communication skills
Blueprint reading
Analytical troubleshooting / problem solving
Computer skills
Decision making
Leadership skills
Good time management skills
Requirements and Competencies:
Language Skills:
Ability to read, analyze and interpret complex documents. Ability to communicate effectively to team members and management.
Mathematical Skills:
Ability to apply advanced mathematical concepts.
Educational Requirements:
Associates Degree, Apprenticeship, or equivalent experience in related discipline.
Minimum of 5 years' experience in the area of optical assembly.
Minimum of 2 years of team lead or supervision experience preferred.
Additional Requirements:
Pursuant to ITAR, EAR, and other export compliance laws and regulations, applicants for this position must be U.S. Persons as defined by U.S. law, i.e., U.S. citizens, lawful permanent residents ("Green Card" holders), persons granted refugee status or asylum status in the United States, or temporary residents granted amnesty.
Work Requirements:
Physical Demands:
While performing the duties of this job, the employee is regularly required to stand: use hands to fingers, handle or feel: and reach with hands and arms. The employee frequently is required to stand, walk, stoop, kneel, crouch: and talk and hear.
The job may involve prolong periods of sitting/standing.
Specific vision abilities required by this job include close vision, distance vision, peripheral vision, depth perception, and ability to adjust focus. May involve prolonged periods of magnified inspection (eye strain)
Requires good hand-eye coordination, arm, hand and finger dexterity, including ability to grasp.
The employee is frequently required to use the computer.
Work Environment:
May involve the use of oils and solvents.
Subject to some soilage and irritation from cleaning solutions. (Lab Coats provided)
Generally works in a clean environment and works to maintain the environment as such.
Safety Glasses are required
May require area specific safety training
This position works in a manufacturing environment. The noise level in the work environment is usually loud.
The employee is regularly exposed to moving mechanical parts and fumes or airborne paper particles.
May work at different workstations as production needs require, or shifts from one station to another, during the production process.
Compensation & Benefits:
RPO offers highly competitive, total compensation packages linked directly to employee's professional experience. RPO's benefits include: Tuition Reimbursement Program, Health Insurance, Dental Insurance, Disability Insurance, Life Insurance, 9 paid holidays, generous paid vacation and sick time and a 401(k) plan after a 60-day waiting period. Additionally, we work a 4/10 work week that provides for every Friday as a non-work day.
Disclaimer:
This job description reflects management's assignment of essential functions; it does not prescribe or restrict the tasks that may be assigned. The above statements are intended to describe the general nature and level of work being performed by people assigned to this classification. They are not to be construed as an exhaustive list of all responsibilities, duties, and skills required of personnel so classified. All personnel may be required to perform duties outside of their normal responsibilities from time to time, as needed.
Rochester Precision Optics is committed to leveraging the talent of a diverse workforce to create great opportunities for our business and our people.
EOE/AA/Minority/Female/Disability/Vet
In compliance with federal law, all persons hired will be required to verify identity and eligibility to work in the United States, and to complete the required employment eligibility verification form upon hire.
RPO Offers a competitive work life balance with a 4/10 Schedule
B Shift: 3:00pm – 1:30am Monday – Thursday
PI227507910
Apply for the job now!
Also, check out other jobs in New York