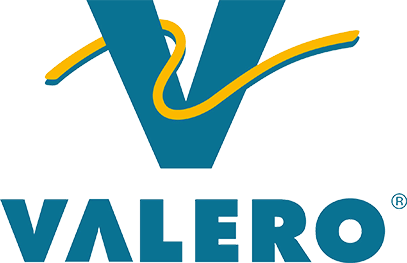 Job title: Manager Enterprise Content & Records Management

Company: Valero

Expected salary:

Location: San Antonio, TX
Manager Enterprise Content & Records Management Job Details:
Valero provides the energy to take people anywhere they want go around the globe. Our 10,000 employees work together as a team with the single goal of maintaining our status as a top petroleum refiner and ethanol producer. As an employee at Valero, not only will you have an opportunity to impact people's lives through the products we manufacture in a safe, reliable environment, you will also be a part of a culture that thrives on positively impacting the lives of the people in the communities that we live and work.
As a Manager Enterprise Content & Records Management you will be responsible for strategies, programs, policies, and key projects that govern the way Valero manages its corporate records and other valuable information. This includes managing and developing a team of operational and compliance employees.
Key Competencies:
· Problem Solving
· Initiative
· Results Orientation
· Interpersonal Skills
Our goal at Valero is to continue to be the premier manufacturer, distributor, and marketer of quality transportation fuels and petrochemical feedstocks, while serving the needs of our employees, communities and stakeholders.
Responsibilities:
· Develops records and information management policies and procedures by reviewing and analyzing methods and requirements consistent with industry best practices.
· Fosters communication with senior leaders representing major business functions of the corporation.
· Serves as the functional owner or administrator of electronic content management systems as they relate to information management and lifecycle processes.
· Counsels with Information Services management regarding potential information systems/technology strategies and the implications of implementation upon the company's records and content management program.
· Measures and reports on compliance with records and content management policies and procedures across the enterprise and advocates for improvements through communications, training, and other means.
· Oversees the development and management of metadata and controlled vocabularies to consistently describe records in a way that supports both retention management and information retrieval and organization.
· Develops and executes a destruction authorization policy and workflow to support the routine disposition of expired records, transitory information, and low value content.
· Supervisory responsibilities: Selects, develops, motivates, and coaches competent staff to ensure meeting of program objectives.
· Assists with budget, departmental planning and other administration activities.
· Reviews and coordinates the work of assigned staff.
· Maintains a strong relationship with business representatives and works with them on strategies, projects, initiatives, problems and opportunities to improve their records and content management practices.
· Establishes and maintains peer relationships through participation in industry associations.
· Researches and evaluates vendors to compare pricing and services. Builds and maintains relationships with vendors to ensure reliable, high quality operation of the records and content management program.
· Works to insure cost effective inventory management of physical records storage, records imaging operations, and associated customer services.
· Must be able to work in a collaborative, on-site work environment, which will include participation in unscheduled discussions and troubleshooting on an as needed basis.
· Some travel may be required.
This position is salaried exempt status, which means you are not eligible for overtime pay.
Qualifications
Minimum Requirements:
· Bachelor's degree (or higher) or foreign equivalent degree – in Library and Information Sciences or related field, or equivalent.
· 10+ years of combined experience in records management and enterprise content management disciplines required.
· 10+ years of broad experience with operating a records and content lifecycle management program involving content management software applications, including an understanding of the entire business process chain and significant involvement in program implementations.
· 3+ years of supervisory experience in a large corporation environment required.
· Relevant Records Information Management (such as CRM, IGP, etc.) related certification required.
Preferred Requirements:
· Industry experience and/or IT knowledge preferred.
· Technical experience with enterprise document management (especially OpenText), data capture technologies, and SAP ERP systems preferred.
Position level and salary will be commensurate with qualifications and experience.
Benefits:
· Need more reasons to work for a company that is both professionally challenging and culturally rewarding? Take a look at some of our best-in-class benefits:
· Competitive Pay and Annual Bonus Program
· 100% match on 401(K) up to 7%, with immediate vesting
· Company-sponsored Pension Plan
· Comprehensive Healthcare and Wellness Programs
· Onsite Daycare Center
· Onsite Employee & Family Wellness Center
· State-of-the-art 24-hour Fitness Center free for employees and spouses with access to Tennis and Basketball Facilities
· Onsite cafeteria open for breakfast and lunch
· Sprawling campus with walking paths and access to biking/hiking on the greenbelt
Valero's employees are the heart of its success, and there is a reason why the company is an employer of choice in the fuels manufacturing and marketing industry. It's not just the excellent benefits package, or the opportunities for personal growth, it's also the caring and committed culture of the organization that makes everyone feel like they're truly part of a team. For more information, visit Valero.com.
Valero is an EEO/AA Employer. All qualified applicants are encouraged to apply and will receive consideration for employment without regard to legally protected status, including race/ethnicity, color, religion, sex (including pregnancy, gender identity and sexual orientation), national origin, age, disability, protected veteran or any other status protected by applicable federal, state or local laws.
Please be advised, if you are viewing this position on a website that lists an estimated salary rate/range, it was not provided by Valero. Valero's market specific salary rate/range will be provided during the recruiting process and tends to be higher than what is estimated by such websites.
*LI-LP1
Apply for the job now!
Also, check out other jobs in Texas