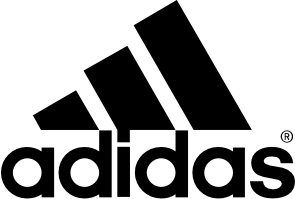 Job title: Key Account Manager – Fashion Influencers

Company: Adidas

Expected salary: $125000 – 135000 per year

Location: New York City, NY
Key Account Manager – Fashion Influencers Job Details:
By continuing to use and navigate this website, you are agreeing to the use of cookies.

Accept Close
Press Tab to Move to Skip to Content Link
Search by Keyword
Search by Location
Search by Keyword
Search by Location
Loading…
Team:
Brand:
Location
Type:
Grade:
Create Alert
×
Select how often (in days) to receive an alert:
Start
Please wait…
Key Account Manager – Fashion Influencers
At adidas, every day is a chance to flip the script. An invitation to take everything

we know and re-invent it. Do it better. Never settling for good enough.
Every day we get up, invent, adapt, improvise, find new ways to collaborate,

and do the unexpected. We're creators, makers and doers. Helping athletes make a difference, not just in their games, but in their lives and in their world.
It's an obsession.
We've been doing this for more than 65 years. With an unmatched history and tradition of creating iconic products, consumer connections and experiences, we've been defining sport culture since the beginning.
And we're never done.
Come be a part of shaping the future together with us.
Please note:

Diversity, Equity, and Inclusion at adidas means championing individual uniqueness and cultivating a culture of belonging in which everyone can create at their best. We embrace diverse backgrounds, experiences, and perspectives and seek to create a workforce that reflects our consumers and communities.
adidas offers robust and progressive medical, including HSA (Health Savings Account) with employer funding or FSA (Flexible Spending Account) options, dental, vision, prescription drug coverage, adoption, with surrogate and fertility support, short and long-term disability, and basic life and
insurance, which can be supplemented with employee-paid coverage. Employees enroll in adidas' 401k plan and Stock Purchase Plan with employer match. Full-time employees are eligible for education assistance and generous Leave policies including of paid parental leave. * Employees are eligible to earn an annual bonus based on both company and personal performance. Employees accrue prorated flexible time off in the amount .4388 hours per day that increases with years of service, eleven paid holidays throughout the calendar year and Service Time Off during milestone years.
The anticipated low and high end of the base pay range for this position is $125,000-135,000. Actual salary will be based on various factors, such as a candidate's experience, qualifications, skills and competencies, and proficiency for the role.
We officially returned to office in a hybrid work environment, working 3 days in office and 2 days remote. The working location of this position is New York, NY.
Though our teammates hail from all corners of the world, our working language is English.
TEAM
Our sales teams manage global purchases worldwide while simultaneously caring for local interests. To us, building a better tomorrow means forging authentic, long-term connections. If you love the challenge of negotiation and get satisfaction from bringing products into the market, we invite you to join us.
Key Account Manager – Fashion Influencers
adidas – New York, NY
PURPOSE
We are seeking a dynamic and innovative individual to join our team as a Key Account Manager, Fashion Influencer. You'll be responsible for driving sales with our top fashion influencer customers, cultivating strong account partnerships, and utilizing your in-depth knowledge of consumers and retailers to identify their needs and stay ahead of current and emerging trends. You will lead a team that truly understands and celebrates sneaker culture. You'll collaborate with both local and global accounts and teammates, participate in industry meetings and events, and amplify our digital communications to drive strategic growth and product opportunities. Additionally, you'll be part of a collaborative and diverse team that values innovation, creativity, and professional development.
KEY ACCOUNTABILITIES
Using strong business acumen and retail math abilities drive the top and bottom line number for the account.
Drive account growth and profitability by assessing and building on areas of momentum; capitalize on product/pricing opportunities and course correct with innovative sales tactics to improve sales performance with account.
Develop strategic sales plan for complex retail accounts leveraging account insight and goals to achieve sales targets and align with brand and category objectives.
Leverage market and competitor trends along with buyer preferences at the category level to build strategic sales plan
Based on specific product and brand direction for focus categories at account lead the sell in and especially sell through process in collaboration with marketing and retail
Collaborate with marketing and retail activation partners to drive sell through programs at the account
Develop and maintain strong relationships with all internal departments and assigned key accounts based on respect
Deliver on time reporting and forecasting for all required reports and documents to appropriate parties
Manage all credit claims and issues to resolution
Manage, track and resolve all customer compliance issues regarding freight claims, charge-backs, shipping violations, RTV and DFA
KNOWLEDGE SKILLS AND ABILITIES
Thorough knowledge of key metric levers and how to use them to create increased profitability and sales for both adidas and its' retail partners.
Ability to apply financial data to make decisions and influence outcomes. This includes margins, retail math, forecast/projections, probability and statistical inference, fractions, percentages, ratios, etc.
Ability to lay out practical and logical assortment plans based on retail space, inventory turn, and sell through
Ability to portray a confident and winning attitude in challenging business interactions.
Demonstrated ability to negotiate and influence outcomes with both internal and external contacts.
Proven background that reflects being results-oriented
Agile and confident communication skills with internal and external business partners.
Experience working across a wide range of business partners on projects
Ability to make "on the spot" decisions
Ability to effectively interact with all levels of business via phone, written communication and in person
Strong presentation skills. Effectiveness in a variety of formal presentation settings within and outside of the company. The ability to command attention and manage group process during the presentation. Can change tactics midstream when something isn't working without audience noticing. Ability to understand and incorporate all levels of brand marketing plans and ideals in to presentations
Ability to tell a holistic story verses taking a transactional approach.
Merchandising and planning skills, and the ability to create merchandise plans based on sell through targets.
Ability to enhance consumer interaction/experience at our retail partners.
Strong understanding of retail sales practices
Advanced computer skills (Word, Excel, PowerPoint)
Ability to lift and carry samples and bags weighing up to 25 lbs.
Ability to travel up to 50%
Passion for sport.
QUALIFICATIONS
Four year degree preferably in Business, Marketing, Advertising or a related field.
Extensive experience in field sales, preferably with key accounts within a consumer goods company in the sporting goods industry. The equivalent combination of education and experience may be substituted.
Sound good? Click apply and be part of our tomorrow.
Not the right job for you? There are thousands of opportunities at

adidas around the world. Find the one with your name on it.
Want to get a behind the scenes look at our offices?
Check out to see what it's like to work in our

offices around the world!
THROUGH SPORT, WE HAVE THE POWER TO CHANGE LIVES
AT ADIDAS WE HAVE A WINNING CULTURE. BUT TO WIN, PHYSICAL POWER IS NOT ENOUGH. JUST LIKE ATHLETES OUR EMPLOYEES NEED MENTAL STRENGTH IN THEIR GAME. WE FOSTER THE ATHLETE'S MINDSET THROUGH A SET OF BEHAVIORS THAT WE WANT TO ENABLE AND DEVELOP IN OUR PEOPLE AND THAT ARE AT THE CORE OF OUR UNIQUE COMPANY CULTURE: THIS IS HOW WE WIN WHILE PLAYING FAIR.

COURAGE: Speak up when you see an opportunity; step up when you see a need..
OWNERSHIP: Pick up the ball. Be proactive, take responsibility and follow-through.
INNOVATION: Elevate to win. Be curious, test and learn new and better ways of doing things.
TEAMPLAY: Win together. Work collaboratively and cultivate a shared mindset.
INTEGRITY: Play by the rules. Hold yourself and others accountable to our company's standards.
RESPECT: Value all players. Display empathy, be inclusive and show dignity to all.
adidas celebrates diversity, supports inclusiveness and encourages individual expression in our workplace. We do not tolerate the harassment or discrimination toward any of our applicants or employees. We are an Equal Opportunity Employer.
Job Title: Key Account Manager – Fashion Influencers
Brand: adidas
Location: New York City
TEAM: Sales
State: NY
Country/Region: US
Contract Type: Full time
Number: 500711
Date: Aug 18, 2023
Find similar jobs:
THROUGH SPORT, WE HAVE THE POWER TO CHANGE LIVES. © 2020 adidas. All Rights Reserved.
Apply for the job now!
Also, check out other jobs in New York