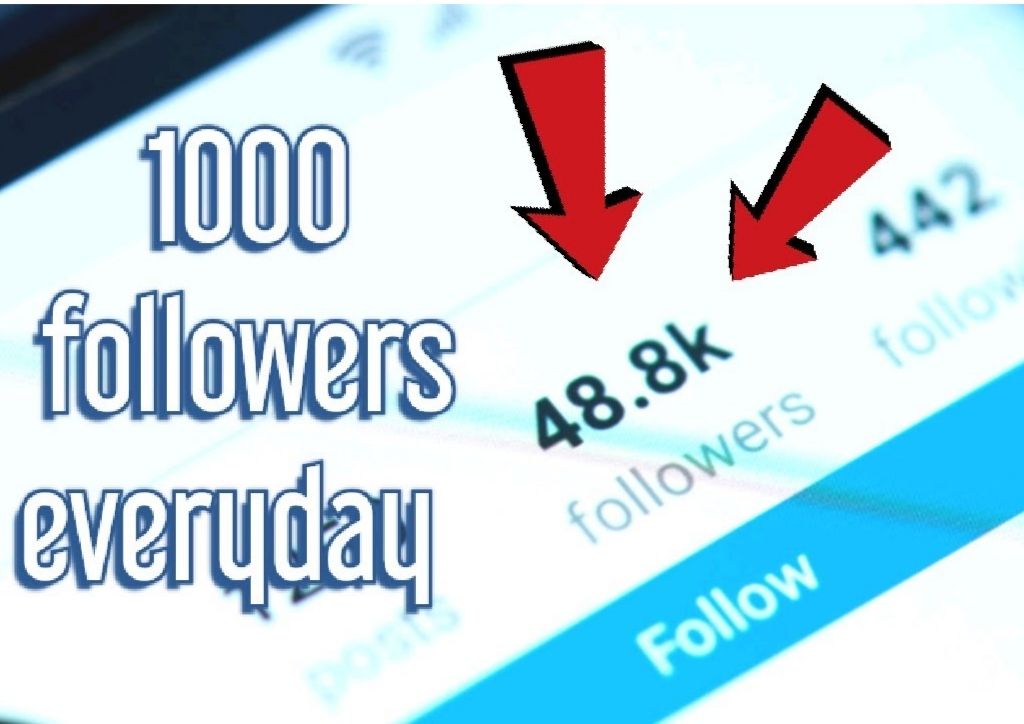 Instagram is a social media platform where users can share pictures and videos with friends and followers. The app has over 1 billion active users and continues to grow in popularity.
What makes Instagram such a powerful social media platform is its ability to connect people from all around the world. Whether you are a photographer looking to share your amazing pictures with the world, or just want to share a funny picture with your friends, Instagram is the perfect platform.
Chances are, snaps and photos of your brand are already on Instagram, all of which can provide you with authentic peer-to-peer recommendations essentially free publicity.
Having your own solid strategy will only amplify this effect and increase brand loyalty, which in turn increases sales. Some even refer to Instagram as "the most powerful sales tool in the world" because users are so enthusiastic. They were young, engaged, and did a lot of shopping.
Instagram Algorithms:
The top-performing brands on Instagram all have one thing in common: they understand what makes the app unique compared to other social networks, and use this knowledge to their advantage. While the definition of the Instagram algorithm will inevitably change over time, at its core are users who are proud of the content they post.
As such, there is a definite lean towards quality over quantity, which sees creators taking their time to carefully compose and construct photos and videos, cropping and editing until they are just right.
For businesses, this means showing how your company sees the world and offering imagery that pushes people's ideas of you deeper than the common perception. One of Instagram's central mantras is encouraging people to "find beauty everywhere".
Instagram Marketing and Content Strategy 2022:
Make the most of the photo caption:
The photo caption that accompanies every image on Instagram exists as a small but crucial part of your marketing strategy. URLs written within Instagram descriptions cannot be clicked on, so make sure that they are short and memorable. Some brands, like National Geographic, use this to make each caption read like a mini magazine article.
It's a tactic that, combined with high quality images, keeps viewers immersed in their content for longer, seeing them more than throwaway snapshots. Need to edit a caption for typos or additional detail? Tap the "…" icon next to your photo and choose <Edit>.
Double tap to like strategy: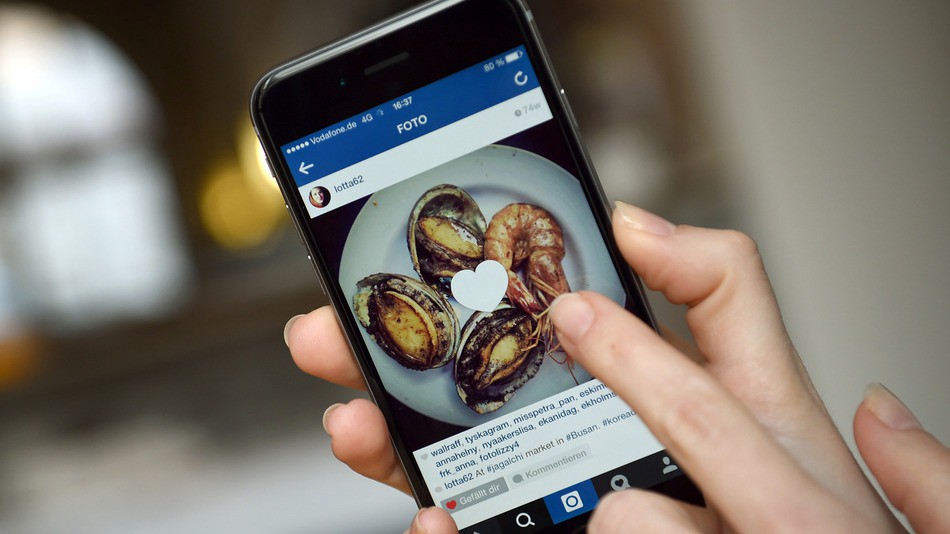 When scrolling through Instagram feeds on your smartphone, you can quickly and easily like photos with a double tap. A white heart icon will appear to let you know it works. To reject the photo, double-tap again.
Encourage your followers to easily "like" your content using this method. One year, Coca-Cola used the slogan "double-click to open" next to wrapped Christmas presents to encourage fans to get involved. When the photo reaches a certain number of likes, Coca-Cola unveils the hidden gift. You can use the same strategy to unlock special offers or discounts on products or services.
Hashtag your content, but don't be spammy; jump on trends: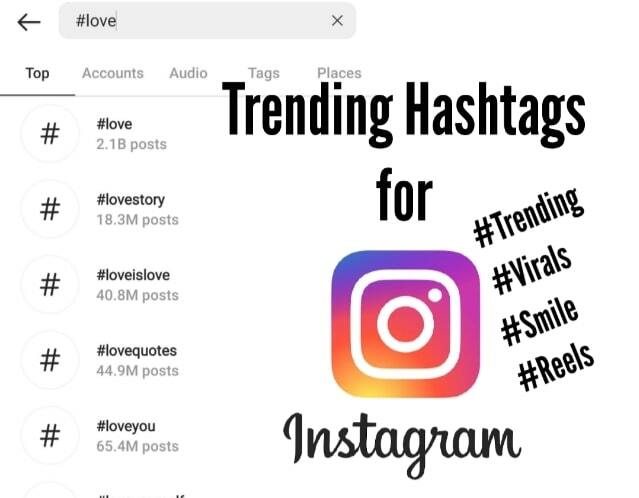 Using #hashtags in your Instagram captions will have the content placed with other photos with the same hashtag and turned into clickable links.
People use hashtags to search for content on Instagram. Using the right hashtags can help to put your content in front of people searching for keywords and phrases associated with your business. Each photo or video on Instagram can only contain a maximum of 30 hashtags.
Over-the-top hashtag use can come across as spammy and dilute your marketing message. Using between 4 and 5 hashtags maximized Instagram interactions, but more than 5 worsened engagement.
The power of geotags on Instagram:
Instagram allows you to geo-tag your photos with the location at which they were taken. When a photo is tagged in this way. Instagrammers who are close to your location or who visit it at a later date will be able to view your photos.
The resulting affinity may lead to a follow or a visit to your store, and generally adds a greater sense of place and interest to the snap. As well as providing you the opportunity to engage with the Top and Most Recent posts from any location, use what you see as inspiration for publishing the type of content popular with people in a specific area.
Regram other user's photos:
There is no better way to promote your business to new customers than by showing photos of existing customers enjoying what you have to offer.
Ask for photos of happy customers, or better yet, actively follow them using specific hashtags. When you find images you want to use, share them on your own feed using apps like Regram for iOS or PhotoRepost for Android, and don't forget to tag the person who originally took the image so she can be notified.
Pen maker Sharpie, for example, often showcases sketches drawn by its customers, while Starbucks capitalizes on Instagram user popularity by reposting (with permission, of course) images showing its products and has a massive following.
Schedule Instagram posts:
Scheduling Instagram posts will come in handy if you have a lot of stellar content that you want to post consistently, but can really come into its own as a way to pace and maximize the impact of campaigns or promotions, e.g. posting themed photos at exactly the same time every day, or releasing contest details at a set time (having trained customers to come back to view both).
Instagram doesn't have a built-in scheduling function, but you can use any third-party tools like Later, which will allow you to queue content (including caption and hashtags) for posting on a day and time of your choosing. When the moment arrives, you'll receive a notification to open up the official app to complete the publishing process. If you're a Hootsuite user, you'll also be able to publish posts direct to Instagram and manage multiple accounts.
Instagram contest strategy:
Choose a prize that is unique to your business, e.g. a product or gift card so that you will attract entrants who are genuinely interested in your business, not just in winning an iPad or $500 cash, and make the size of the prize proportionate to the effort it will take to win it.
Decide on an entry method: Some of the simplest contest entry methods include asking fans to like a photo, follow your account, or re-post an image. Write the entry method and prizing info in the description a paragraph with info about the prize, how to enter, and any rules or restrictions for your contest, linked to with a short URL or a clickable link in your Instagram bio.
Here are a series of simple steps to help ensure your Instagram contest is a success:
Use hashtags to easily track how many photos are being shared on Instagram that has-( your contest hashtag (ask fans to use one in the caption for the photos or videos they post as a requirement for entry, but make sure beforehand that your chosen hashtag is unique and hasn't been used by someone else before).
Set up Google Alerts to monitor mentions of your contest across the web.
Use Wishpond or Woobox Instagram contest web apps for real-time campaign reports, which allows you to track views, entries, and conversion rates.
Promote your contest: In addition to the organic marketing of your competition, send an email to your mailing list (these are the people most likely to enter), promote your contest on social networks, and add a banner to the home page of your website. You may also choose to stream contest entries to your website or a custom tab on your Facebook Page based on a specific @onlineworkup or hashtag, to help spread the word – the latter can be achieved via a service like Woobox.
Follow-up actions: After your contest is over, follow these steps to wrap everything up neatly:
Showcase winning photos on your Instagram account and other social channels.
Share a video showing you choosing the winning photo to create excitement.
Post teasers for future contests on Instagram to keep your followers hooked, keep the momentum going, and prime followers for future contests on your Instagram account.
Run regular contests on Instagram or present coupon codes/exclusive deals (weekly or monthly) to get fans into the habit of looking forward to them and entering.
Advertising on Instagram:
As one of the most popular social media platforms in the world, Instagram is a great place to advertise your business. Not only does it have a large user base, but it also has a high degree of engagement. This means that your ads will be seen by a lot of people, and likely result in a lot of interest in your products or services.
One of the best ways to promote your business on Instagram is through ads that are targeted based on users' interests. This means that you can target your ads to people who are already interested in your products or services, which will result in a higher conversion rate. Additionally, you can use Instagram ads to generate more leads and sales.
To get started with Instagram advertising. first, make sure that you have an Instagram account. Then, follow these tips to get started:
Instagram ads (which can be photos or videos) appear alongside the normal stream of content within the app and can be identified by being marked as "Sponsored".
Ads can be created in square or landscape format.
All ads include a linked call-to-action button such as "Learn More", "Buy Now" or "Install App".
The recommended image size for square or landscape Instagram ads is 1080 x 1080 pixels. Square Instagram ads have a 1:1 aspect ratio. If you use landscape, the image or video should have a 1.9:1 aspect ratio.
Video ads should not exceed 30 seconds or 30 MB.
The title you use for your Instagram promotion appears below the content and can be up to 300 characters. As a best practice, avoid using URLs in the body of your Instagram ad. The URL in the ad text box cannot be clicked.
Instagram ads should follow the same guidelines as Facebook ads, including the 20% text rule.
Instagram ads best practices:
As you should know by now, Instagram is where people discover and get inspired by the images they see. Best practices for advertising reflect most of what you've learned so far about content marketing on Instagram—making ads seamless, not distracting. As a business, it is recommended that you position your Instagram ad campaigns around 3 main goals: branding, concept-driven, and well-designed.
About the brand
Like organic Instagram content, your ads should be creative and showcase your brand personality. Find unique ways to incorporate your brand's logo, icon, or color, but stay consistent with your style between organic and paid content to encourage familiarity.
concept driven
When planning your Instagram ad, you should know what you want your audience to think and feel and what your core message is. This will make it easier for you to apply some of the following ideas:
Tell a story: Take a series of images that tell a story about your brand and share them over a period of time.
Experiment with visual styles: Use different filters and color schemes to create a visual mood with your images. You could even use a series of different filters to show a change in mood.
Develop a theme: Create a series of unique images that all share a common theme, e.g. different events from a single day or an object in a variety of settings.
With a bit of practice, anyone can create compelling images for Instagram – ads or not. Here are some ad-specific tips:
Strong Focal Point: Make sure your images aren't too complicated or busy. Instead, concentrate on one or two areas where you want to catch people's attention. One main point should, as a best practice, incorporate a brand emblem or similar recognizable brand piece for your audience.
Framing & Balance: As you're snapping or shooting, think about symmetry, the rule of thirds, and other composition essentials.
Lighting & Detail: Make sure to use photographs that are clear and high in resolution. Images with pixelation, poor lighting, or other faults may not function well.
Hashtags and captions: Remember to include an engaging slogan as well as a selection of on-brand and relevant hashtags, which is especially important on Instagram.
Ad guidelines: Follow the Facebook Advertising Policies, including the 20% text restriction, to avoid your Instagram advertisements being identified and rejected. You can use the grid tool to inspect your photographs to make sure they don't have 20% or more of their pixels allocated to text.
Finally, we hope that we have given you the best tips to work on it for the success of your Instagram account.
If we forgot some tips, you can write them in the comment section below and we will update this article.
Disclaimer: _ The information contained in this website is for general information purposes only. The website aims to connect job seekers with potential employers and provide relevant job search resources. _ Please note that if you find any job closed, we will update that job as soon as possible. or
Find current job openings Here
. All The Best