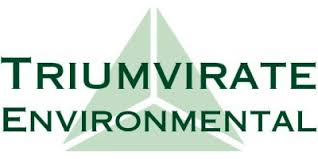 Job title: Environmental Health & Safety Consultant

Company: Triumvirate Environmental

Expected salary:

Location: New York City, NY
Environmental Health & Safety Consultant Job Details:
Environmental Health & Safety Consultant
Triumvirate Environmental is looking for an Environmental Health & Safety Consultant to deliver short- and long-term consulting and staff augmentation engagements. This individual will have a strong understanding of EH&S concepts, issues, challenges, and will be able to identify unmet issues and opportunities with resolutions, for current and new clients while ensuring to the highest level of satisfaction. Relocation assistance will be provided.
Triumvirate Environmental is one of the largest environmental services firms in North America. Triumvirate provides leading institutions in the higher education, life sciences, healthcare, and industrial sectors with diverse services and advice to assist them with compliance management. At Triumvirate, we strive to WOW both our employees and our customers. Our unique culture fosters growth, development, education, and creativity.
Essential responsibilities and duties include:

Measure occupational and environmental hazards, such as noise and ergonomics, using calibrated scientific equipment and/or collecting samples of dust, vapors or gases according to a defined operating procedure.
Measure the effectiveness of engineered control systems such as fume hoods.
Participate in the inspection and examination of machinery and equipment, such as lifting devices, machine guards, or scaffolding.
Conduct workplace safety inspections according to a defined procedure, evaluating the use of personal protective equipment, such as respirators, respirators, protective eyewear, or hardhats, according to applicable regulations. These inspections of the workplace will involve talking with workers and observing their work.
Identify potential accident and health hazards, such as toxic vapors, mold, mildew, and explosive gas-air mixtures and help implement appropriate control measures, such as adjustments to ventilation systems.
Help investigate accidents and injuries, identifying causes and recommending remedial action.
Communicate with Client personnel regarding workplace safety issues, recommending corrective actions.
Conduct routine EHS safety trainings such as new employee orientation, hazard communication, fork truck trainings, without supervision.
Write reports, including accident reports, and enter information on required Occupational Safety and Health Administration recordkeeping forms.
Assist in the development of specific areas of occupational health and safety systems, including drafting or updating policies, procedures, and manuals.
Required qualifications:

1-3 years' experience in an EH&S capacity ideally with one of those years as a professional advisor or consultant to third party clients
Bachelor's degree or above in Occupational Health, Safety, or a related scientific field, such as biology, chemistry or engineering
Completed two or more industry-recognized trainings (OSHA 10 or 30, ABSA, HAZWOPER, DOT/IATA HAZMAT Transportation)
Excellent communication & customer service skills
Active member in at least one national professional safety organization including local chapters
Working towards meeting the requirements of and obtaining one professional designation/certification (CSP, CHMM, CIH, etc.)
Benefits:
Health, Dental and Vision Insurance
401(K) retirement savings plan with co. contribution
Very Generous Tuition Reimbursement Program
Health & Wellness benefits
TONS of safety training for some positions with opportunities for external trainings and certifications
Paid time off and select paid holidays
Mentorship & Career Succession Planning
Opportunity be involved with employee-led resource groups
Relocation Opportunities
Auto/Home insurance discounts, pet assistance discount plans, discounted movie passes & more!
For further information on Triumvirate & the exciting work that we are doing in the industry, please visit our LinkedIn page – – and follow us on Instagram @triumvirateenvironmental
The requirements listed above are representative of the knowledge, skill, and/or ability required. Reasonable accommodations may be made to enable individuals with disabilities to perform the essential functions.
Individuals with Disabilities and Protected Veterans encouraged to apply. Triumvirate is an Equal Opportunity Employer (EOE).
To view our California Privacy Notice and Policy, click .
Apply for the job now!
Also, check out other jobs in New York