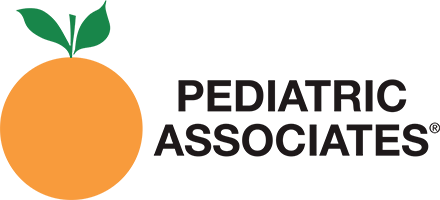 Job title: Data Engineer III, IT

Company: Pediatric Associates

Expected salary:

Location: Plantation, FL
Data Engineer III, IT Job Details:
Summary
Remote Opportunity
PRIMARY FUNCTION
The Data Engineer III is a senior level data engineer role and is responsible for designing & building a leading-edge Data & Analytics platform for enabling value-based healthcare, population health management, and enterprise analytics. Designs, develops, maintains, and supports the cloud-based (Microsoft Azure) big data platform and uses modern data engineering design patterns and tools.
ESSENTIAL DUTIES AND RESPONSIBILITIES
This list may not include all of the duties that may be assigned. * Owns solution design blueprints and architecture of the enterprise data platform features and functionality, including data ingestions, data integrations, data pipelines, data models, data quality, data governance.
Plays technical leadership role and leads other team members and guides them on solution design blueprints, data solutions development, and best practices for our enterprise data platform.
Designs, builds and maintains scalable, automated data pipelines to enable Reporting, Data Visualization, Advanced Analytics, Data Science, and Machine Learning solutions.
Supports critical data pipelines with a scalable distributed architecture, including data ingestion (streaming, events, and batch), data integration (ETL, ELT, Azure Data Factory), and distributed data processing using Databricks Data & Analytics and Azure Cloud Technology Stacks.
Builds cloud data solutions using multiple technologies, such as SQL, Python, Data Lake (Databricks Delta Lake), Cloud Data Warehouse (Azure Synapse), RDBMS, NoSQL databases.
Understands and implements best practices in managing data, including master data, reference data, metadata, data quality, and lineage.
Deploys, automates, maintains, and manages cloud-based production systems to ensure the availability, performance, scalability, and security of production systems.
Engages with cross-functional stakeholders to identify pain points, business and technical requirements, and to design data solutions using best-practice patterns and modern architecture.
Owns end-to-end design and development, testing, the release of critical components using Databricks technology stack and Microsoft Azure cloud platforms and services.
Performs other duties as assigned.
QUALIFICATIONS
EDUCATION: Minimum BA or BS degree in Computer Science, Information Systems, or related field required. MS in Business Analytics or related discipline preferred.
EXPERIENCE
Minimum 6 years of experience required in creating robust enterprise-grade data engineering pipelines using SQL, Python, Apache Spark, ETL, ELT, Databricks Technology Stack, Azure Cloud Services, Cloud-based Data and Analytics platforms required. 8-10 years preferred.
Minimum 3 years of experience required in solution design blueprinting and leading technical team members towards delivery of robust enterprise-grade data platform solutions.
Strong proficiency in SQL and data analysis required.
Experience in distributed data (structured, semi-structured, unstructured, streaming) processing techniques using Apache Spark, Hadoop, Hive, Kafka, and big data ecosystem technologies preferred.
Experience in data modeling and design for data warehouse, relational databases, and NoSQL data stores preferred.
KNOWLEDGE, SKILLS AND ABILITIES
Familiarity with Data Science and Machine Learning technologies, development process, and common Machine Learning libraries (e.g., Scikit-Learn, Tensorflow).
Strong problem-solving, critical thinking, verbal, and written communication skills.
Ability to influence decisions related to advanced analytics strategy & roadmaps, business use cases, and data platform capabilities.
Effective communication and collaboration with internal cross functional teams, leadership team, technology partners & vendors, and end users.
Excellent analytical, organizational skills and ability to work in a startup environment and to deliver on tight deadlines using Agile practices.
Healthcare industry experience highly desired.
TYPICAL WORKING CONDITIONS
Non-patient facing
May be either full time remote/telework or rotate working in the office and remote/telework
If remote, this job must be U.S. based
Indoor work; professional office environment
Operating computer
Reach outward
OTHER PHYSICAL REQUIREMENTS
Vision
Sense of sound
Sense of touch
Enter all here
PERFORMANCE REQUIREMENTS
Adhere to all organizational information security policies and protect all sensitive information including but not limited to ePHI and PHI (Protected Health Information) in accordance with organizational policy, Federal, State, and local regulations.
Apply for the job now!
Also, check out other jobs in Florida