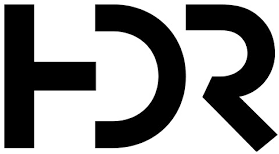 Job title: Water / Wastewater / Pipeline Designer / EIT

Company: HDR

Expected salary:

Location: Plymouth Meeting, PA – Bethlehem, PA
Water / Wastewater / Pipeline Designer / EIT Job Details:
About Us
At HDR, we specialize in engineering, architecture, environmental and construction services. While we are most well-known for adding beauty and structure to communities through high-performance buildings and smart infrastructure, we provide much more than that. We create an unshakable foundation for progress because our multidisciplinary teams also include scientists, economists, builders, analysts, and artists. That's why we believe diversity is our greatest strength. HDR is proud to be an equal opportunity workplace and an affirmative action employer.
Watch Our Story:
We believe that the way we work can add meaning and value to the world. That ideas inspire positive change. That coloring outside the lines can illuminate fresh perspectives. And that small details yield important realizations. Above all, we believe that collaboration is the best way forward.
Primary Responsibilities
HDR is currently in need of a Water/Wastewater Designer / EIT with an interest in pipelines to work as a member of the Water Business Group. The successful candidate will be expected to work as a team member primarily focused on the condition assessment, repair, evaluation, and design and construction oversight for large-diameter water and wastewater collection and distribution systems/pipelines. We will count on you to:
Review and evaluate pipeline plans, design specifications, and laying schedules
Prepare new or edit existing drawings, write specifications, analysis and study-level reports for water and wastewater systems, determine appropriate design methods, equipment sizing and selection, and cost estimation
Perform external evaluations and internal inspections of large-diameter pipelines
Assist the project manager throughout the design and construction phases of projects
Perform other duties as needed
Keywords: Water, Wastewater, Treatment, Pump station, Pipeline, Civil, Environmental, EIT, Engineering, Construction, Hydraulic, Condition Assessment
Qualifications
Required Qualifications
Bachelor's in Civil, Environmental, or Chemical Engineering (or a related field)
EIT or ability to obtain within 12 months
Self-motivated, an excellent communicator (written and verbal), attentive to detail, and able to work independently and with a project team to the completion of a task
Proficiency in Microsoft Office is required
An attitude and commitment to being an active participant in our employee-owned culture
Preferred
Experience with Microsoft Project or Primavera project management software
Experience in evaluating, designing, and/or developing drawings and specifications for water/wastewater treatment facilities and pump station projects
MicroStation and/or AutoCAD experience
Preference is given to local candidates
Why HDR
At HDR, we know work isn't only about who you work for; it's also about what you do and how you do it. Led by the strength of our values and a culture shaped by employee ownership, we network with each other, build on each other's contributions, and collaborate together to make great things possible. When you join HDR, we give you license to do the same. We help you take charge of your career, giving you multiple growth opportunities along the way.
Apply for the job now!
Also, check out other jobs in Pennsylvania