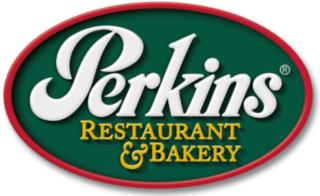 Job title: Restaurant & Bakery Host/Cashier

Company: Perkins Restaurant & Bakery

Expected salary:

Location: Du Bois, PA
Restaurant & Bakery Host/Cashier Job Details:
At Perkins Restaurant & Bakery our employees are part of the Perkins extended family and the families we serve. And you'll be responsible for making special days memorable and everyday meals something extraordinary. At Perkins where we've experienced years of success through ensuring 100% guest satisfaction on every visit. If you want to work and grow with a company who has a proven track record of success, has an unmatched commitment to their employees and employees the best in the industry, you are in the right place! We respect one another for our talent, creativity and individual differences. We bring our greatest individual strengths to achieve success as a team. If career growth is what you are looking for- we got that too!
SUMMARY OF POSITION
Provides friendly and efficient service to guests according to company policies, procedures, programs and performance standards. Performs all duties to maximize guest satisfaction and quality of work environment as directed by Manager on Duty. Controls the flow of business in the dining room so guests feel welcome and comfortable. Check out Guests at the register. Provides genuine hospitality to each guest ensuring their dining experience is highly satisfactory.
POSITION ACTIVITIES AND TASKS
Host Activities and Guest Interaction
Reports to work well-groomed, in clean and proper uniform and at all times practices good personal hygiene.
Opens the door as guests enter and leave the building.
Uses greeting, seating and waiting list procedures. Seats guests in a friendly and timely manner in person or on telephone.
Anticipates, identifies and corrects system breakdowns to achieve maximum guest satisfaction.
Completes wait sheets
Greet and Seat – Welcome new Guests as they arrive and show them to their seats. Make a friendly first impression. Describe features, soup of the day, etc.
Take Cash – Check out Guests at the register. Ask Guests, "How was your meal and service?" Thank Guests and invite them to return.
Hospitality – Move through the dining room regularly and ensure Guests have all items needed. Be attentive – make Guests feel special.
Sell Bakery – Offer specific suggestions for take-out bakery items. Efficiently package to-go orders.
Clean – Ensure that the cashier area, bakery cases and displays, lobby area, entryway and Guest restrooms and dining room stay clean throughout the shift.
Ensures menus are clean
Assist Crew Members
Processes To-Go orders
Maintains guests' needs throughout their dining experience by assisting servers with pre bussing procedures
Sweeps floor around tables to assist servers were needed
Performs side work during shift downtime including but not limited to; rolling silverware, restocking cleaning works stations and bussing tables, etc.
Provides assistance to all servers and bus persons in order to execute service standards.
Ensures 100% guest satisfaction on every visit.
Communicates with Manager on Duty and coworkers regarding product/service deficiencies, equipment, safety problems. Etc.
Keeps General Manager and Manager on Duty informed of problems and/or issues and proposes alternative solutions for consideration.
PHYSICAL REQUIREMENTS/ENVIRONMENT/WORKING CONDITIONS
Extensive standing and walking for up to 8 hours
Must be able to see at a distance (20) feet, at close range (12 inches), distinguish between shapes and utilize peripheral vision to avoid hazards.
Must be able to communicate clearly
Exposure to heat, steam, smoke, cold
Reaching heights of approximately 6 feet and depts. of 2 ½ – 3 feet.
Must have high level of mobility/flexibility in space provided
Must have time management skills
Must be able to read, write and perform addition/subtraction calculations
Must be able to control and utilize fingers to write, slice chop and operate equipment.
Must be able to fit through openings 30" wide
Must be able to work irregular hours under heavy pressure/stress during busy times
Bending, reaching, walking
Carrying trays of food products weighing about 50 pounds for distances up to 30 feet
Lifting up to 50 pounds
Exposure to dish and cleaning chemicals
SUPERVISION RECEIVED:
Receives direction and training from Manager on duty as to the specific procedures and assignments.
KNOWLEDGE AND SKILL REQUIRED:
Basic skills such as sanitation, safety, and customer service can be taught through in house training.
EXPERIENCE REQUIRED:
None
Disclaimer
This position description in not intended, and should not be construed to be, an exhaustive list of all responsibilities, skills, efforts or working conditions associated with job. It is intended, however, to be an accurate reflection of those principle job elements essential for making decisions related to job performance, employee development and compensation. As such, the incumbent may perform other duties and responsibilities as required.
Apply for the job now!
Also, check out other jobs in Pennsylvania