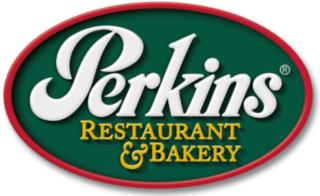 Job title: Restaurant and Bakery Shift Leader

Company: Perkins Restaurant & Bakery

Expected salary: $18 per hour

Location: Hudson, OH
Restaurant and Bakery Shift Leader Job Details:
At Perkins Restaurant & Bakery our employees are part of the Perkins extended family and the families we serve. And you'll be responsible for making special days memorable and everyday meals something extraordinary. At Perkins where we've experienced years of success through ensuring 100% guest satisfaction on every visit. If you want to work and grow with a company who has a proven track record of success, has an unmatched commitment to their employees and employees the best in the industry, you are in the right place! We respect one another for our talent, creativity and individual differences. We bring our greatest individual strengths to achieve success as a team. If career growth is what you are looking for- we got that too!
SUMMARY OF POSITION
A shift leader is empowered to support management in meeting restaurant goals through the implementation, management and enforcement of company policies, procedures, programs and performance standards. It means taking a hands-on leadership role in the restaurant to deliver the following to our Guests and Employees every shift:
Hot Food, Served Fast, by Friendly People
Outstanding Image and Cleanliness
100% Guest Satisfaction
REPORTING RELATIONSHIPS
Reports: Directly to General Manager or Manager on duty
Internal: Extensive contacts with all levels of store personnel as well as all home office departments.
External: Extensive contacts include guests, distributors.
POSITION ACTIVITIES AND TASKS
Ensures that all menu items are prepared, portioned, and presented properly in a clean safe, and sanitary manner, according to all established procedures, performance standards, and local health department regulations.
Required, under certain circumstances, to perform/assist all functions for all positions in the restaurant.
Shift Readiness – Set up each shift for success through thorough planning, careful inspection and anticipation of potential challenges which may arise during the shift. Effectively communicate expectations with staff, assign work stations and create enthusiasm and confidence in your team.
Direct Your Shift – Execute your plan to lead a great shift. Your attitude, enthusiasm and adaptability set the stage for all team members, especially when the rush gets hectic. Maintain standards while keeping the team positive, organized and focused. Take immediate action to correct any food or service issues.
Follow Up – Measure the results of the shift against your plan and ensuring the restaurant is ready for the next Guest and for the next shift. Communicate with management regarding employee performance, guest concerns, food or maintenance issues which need attention.
PHYSICAL REQUIREMENTS/ENVIRONMENT/WORKING CONDITIONS
Extensive standing and walking for up to 8 hours
Must be able to see at a distance (20) feet, at close range (12 inches), distinguish between shapes and utilize peripheral vision to avoid hazards.
Must be able to communicate clearly
Exposure to heat, steam, smoke, cold
Reaching heights of approximately 6 feet and depts. of 2 ½ – 3 feet.
Must have high level of mobility/flexibility in space provided
Must have time management skills
Must be able to read, write and perform addition/subtraction calculations
Must be able to control and utilize fingers to write, slice chop and operate equipment.
Must be able to work irregular hours under heavy pressure/stress during busy times
Bending, reaching, walking
Carrying trays of food products weighing about 50 pounds for distances up to 30 feet
Lifting up to 50 pounds
Exposure to dish and cleaning chemicals
SUPERVISION RECEIVED:
Receives direction and training from Regional Manager as to the specific procedures and assignments.
EDUCATION LEVEL REQUIRED:
High school diploma; some college or degree preferred.
EXPERIENCE REQUIRED:
1-year experience preferably in the food service industry
Disclaimer
This position description in not intended, and should not be construed to be, an exhaustive list of all responsibilities, skills, efforts or working conditions associated with job. It is intended, however, to be an accurate reflection of those principle job elements essential for making decisions related to job performance, employee development and compensation. As such, the incumbent may perform other duties and responsibilities as required.
This franchise is independently owned and operated by a franchisee. Your application will go directly to the franchisee, and all hiring decisions will be made by the management of this franchisee. All inquiries about employment at this franchisee should be made directly to the franchise location, and not to Perkins Corporate.
Apply for the job now!
Also, check out other jobs in Ohio