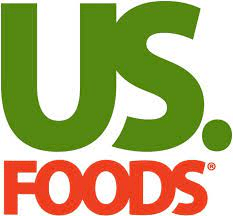 Job title: Class A Truck Driver

Company: US Foods

Expected salary: $28.5 per hour

Location: Stillwater, NY
Class A Truck Driver Job Details:
ARE YOU A CURRENT US FOODS EMPLOYEE? PLEASE APPLY DIRECTLY THROUGH OUR INTERNAL WORKDAY CAREER SITE.
Join Our Community of Food People!
BECOME A US FOODS® DRIVER!
Ready to build a career with a company that's leading the food service industry?
We help YOU make it!
Beginning the end of October 2023, we'll shift to a more balanced way of working because You Matter. This model, called Flexible Scheduling, offers optimal schedules for our associates. With our Flex Scheduling options, a true work-life balance is within reach at US Foods! Multiple full-time shift/schedules available, options will include both 5-day & 4-day workweeks.
*5-day workweek (2 days off)
*4-day workweek (3 days off)
Depending on the available/selected schedule, Saturday and/or Sunday might be required.
Medical, Dental, Vision (Available Day 1)
401K
Life Insurance
Stock Options
FREE Wellness Benefits
FREE Training
FREE Employee Assistance Program
FREE PerkSpot Discounts
FREE Employee Discount
Tuition Reimbursement
SHIFT: Monday – Friday. Dispatch between 3:00 AM – 5:00 AM
PAY: $28.50/hour. Increase to $33.58 once you have your own route!!
AND:
Amazing New Leadership
Strong safety culture
YOU Matter is our cultural belief, the way we work and live!
Please check out our job preview video: "A Day in the Life" Delivery Truck Driver:
Benefits medical, dental, vision, 401K, life insurance, strong safety culture, and much more! Excellent local leadership.
US Foods is one of the largest food distributors with a culture and history of promoting from within, excellent training programs and a continuous improvement focus.
Main Ingredients of the Job
Safely drive trucks to customers and meet scheduled customer delivery times
Carefully unload products from the trailer with a two-wheeler, pallet jack, or by hand and place in designated customer storage areas
Verify accuracy of delivery with customers and obtain proper signatures
Handle collections and payments from customers when applicable
Professionally perform customer service responsibilities to enhance our client experience
Perform all pre-trip and post-trip equipment inspection
Physical Requirements
Ability to lift/carry/push/pull 20 to 80+ lbs. of product repetitively during each shift required
Comfortable driving and working in inclement weather conditions with frequent stops (10+ per shift) required
What You Bring to the Table
Register to the FMCSA Clearinghouse*
Must be at least 21 years of age
Must have valid CDL Class A issued by the state of legal residence with necessary endorsements and DOT qualifications
Minimum of six months commercial driving experience (any industry) OR three months commercial driving experience in the food and/or beverage delivery industry required
Ability to operate manual transmission preferred; may be required in specific locations
Must be able to read and communicate in the English language – able to hold a conversation, to understand highway traffic signs and signals, to respond to official inquiries, and to enter information on reports and records.
Why US Foods
At US Foods, we're committed to our mission of GREAT FOOD. MADE EASY™ — providing food products that keep operators ahead of customer demand and services that help them run their operations.
US Foods is one of the largest food distributors with a culture and history of promoting from within, excellent training programs, and a continuous improvement focus.
Great drivers are crucial to the US Foods® team and one of the important faces of our organization. On and off the road, our drivers strive for integrity and reliability, while building trusting relationships with customers.
At the foundation of those efforts are our cultural beliefs, the pillars that define our work ethic, collaborative spirit and service. Together we help our customers make it, but we also believe in helping our drivers make it!
We are committed to compensation and benefits that respect and reward our employees for their dedication and hard work.
*Registering to the FMCSA Clearinghouse is a requirement by the Department of Transportation. All Drivers are required to the Clearinghouse website and register to the new database. The Clearinghouse is a secure online database that provides real-time information about commercial driver's license (CDL) and commercial learner's permit (CLP) holders' drug and alcohol program violations. If you have not registered to the FMCSA database, please note registration is required. Please visit https://clearinghouse.fmcsa.dot.gov/register and click GO to login. If you are able to log into login, but are having trouble with the Clearinghouse registration, see "Clearinghouse Help" field on the clearinghouse page.
#ZR
#AC
***EOE Race/Color/Religion/Sex/Sexual Orientation/Gender Identity/National Origin/Protected Veteran/Disability Status***
Apply for the job now!
Also, check out other jobs in New York
Disclaimer: _ The information contained in this website is for general information purposes only. The website aims to connect job seekers with potential employers and provide relevant job search resources. _ Please note that if you find any job closed, we will update that job as soon as possible. or
Find current job openings Here
. All The Best