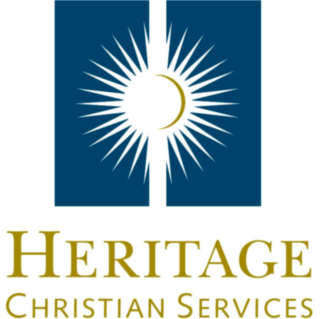 Job title: Associate Director of Nursing

Company: Heritage Christian Services

Expected salary: $80000 – 85000 per year

Location: Rochester, NY
Associate Director of Nursing Job Details:
The Associate Director of Nursing (ADON) works under the general direction of the Director of Nursing (DON) with latitude for independent decision-making and judgment to support the nursing team in providing high-quality person-centered care to individuals with intellectual and developmental disabilities. The ADON will aid in creating strategic vision and operational oversight of nursing services. The ADON supports and promotes the mission, vision, and values of Heritage Christian Services, Inc.
Pay range for this position is $80000 / year – $85000 / year Responsibilities * Assist the DON in designing, developing, implementing, and evaluating the day-to-day functions of the nursing department in accordance with current policies, Federal/ State regulations, and clinical practice guidelines governing programs that support persons with intellectual and developmental disabilities.
Provide direct oversight of nursing personnel, teaching and supporting them in modeling holistic, culturally sensitive, evidence-based care for all individuals served by the agency.
Identify educational needs and participate in providing orientation, in-service, continuing education, and special programs for all levels of nursing staff to promote ongoing professional growth and development.
Assist with performance management and evaluation of competencies through employee development plans that encompass individualized performance review and establish career goals.
Foster relationships between members of the nursing team and the residential team, day habilitation team, administrators, other supportive clinicians, and family members.
Efficiently and effectively respond to individual and/or family concerns with sensitivity and compassion in a timely manner.
Review nursing checklists and recommendations related to Incident Review Committee and secure additional training and support for team members as needed through the Quality Advancement Coordinators.
Monitor standards regarding the completion of paperwork and required documentation.
Participate with DON and other nursing leadership to develop, implement, and monitor, data-driven quality/performance improvement initiatives to enhance support and services.
Promote empowerment of the nursing team by utilizing collaborative approaches and encouraging the identification of opportunities for efficiency and innovation.
Work closely in collaboration with the DON in the planning, operation, and evaluation of departmental and organizational strategic priorities. Communicate with team members to foster alignment around a shared vision.
Actively pursue DEI learning to enhance an inclusive working environment.
Effectively manage vendor relationships related to medical supplies, pharmacy needs, labs, and medical services.
Develop and maintain professional competency through attending conferences, seminars, networking, professional organizations, and/or continuing education.
Shared responsibility for providing after-hour on-call support.
Provide necessary coverage and backup in the absence of the DON.
Qualifications
QUALIFICATIONS:
Registered nurse with current NYS licensure; BSN required; MSN preferred
Experience working in long-term care and providing care for persons with intellectual and/or developmental disabilities preferred
Three to five years of general clinical experience; one to three years leading and developing high-performing clinical teams
Demonstrated strong verbal and written communication skills
Must be technologically proficient with experience in all Microsoft Office as well as electronic documentation tools
A valid NYS driver s license that complies with agency standards
Our Commitment to Equity and Justice
We believe that people are entitled to dignity, respect, equity and justice. We champion a society that removes barriers. We reject racism and discrimination of any kind. We protest systemic and political inequities that marginalize people, recognizing that there is a history of structural racism in the United States. We will continue to learn and change to achieve justice. We know that strength comes from unity.
Apply for the job now!
Also, check out other jobs in New York