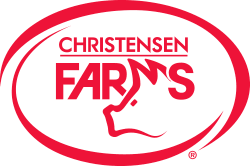 Job title: Nursery Animal Care Technician

Company: Christensen Farms

Expected salary: $20 per hour

Location: Emmetsburg, IA
Nursery Animal Care Technician Job Details:
ANIMAL CARE TECHNICIAN – NURSERY
Are you interested in working with pigs? Do you want to work for a company where excellence is recognized and advancement opportunities are earned?
Christensen Farms is seeking both entry level and experienced Animal Care Technicians – Nursery to join our full-time nursery team. We look forward to matching your abilities with our company's goals!
As an Animal Care Technician – Nursery working at Christensen Farms, you'll be a member of one of the nation's top producing teams. Every day you'll be a part of providing quality pork to help feed a growing world and doing hands on work that makes a difference for the pig herd and your team.
If selected for this job, you'll be responsible for upholding our high biosecurity and animal welfare standards. As an Animal Care Technician – Nursery, you'll receive training to provide outstanding animal care and handling and maintain nursery pig herd health and vaccination programs. You'll be responsible to receive, sort and size pigs, maintain required nursery records, and feed newly weaned pigs.
PAY AND BENEFITS
This Animal Care Technician – Nursery position starts at $20.00/hr. We also offer a great benefits package including health, dental, vision, a flexible spending account (FSA), life insurance, short-term disability, long-term disability, a 401(k) plan, paid holidays, a paid time off bank, and an employee assistance program (EAP).
ABOUT CHRISTENSEN FARMS
Christensen Farms is one of the largest, family-owned pork producers in the United States, marketing approximately 3.6 million hogs per year. Headquartered in Sleepy Eye, Minnesota, the company operates throughout the Midwest with facilities in Minnesota, Iowa, Nebraska, Illinois and South Dakota. Christensen Farms owns three feed mills, manages 143,000 sows on 44 farms, and oversees more than 350 nurseries and grow-finish sites. The company employees nearly 1,000 people and maintains 1,500 contract partnerships.
The company is vertically integrated with a strong presence across the pork value chain – from farm to fork. Christensen Farms is the largest shareholder of Triumph Foods LLC, a producer-owned primary pork processing plant in St. Joseph, Missouri. In turn, Triumph Food members own 50 percent of Daily's Premium Meats, a specialty pork processor bacon and other premium pork products. Triumph Foods also holds a 50 percent partnership in Seaboard Triumph Foods, LLC of Sioux City, Iowa, a primary pork processing plant.
At Christensen Farms, we bring passion and pride to our daily work. We know every task contributes to our noble purpose of providing safe, nutritious food to nearly 15 million people around the world. Our dedicated team encompasses people from diverse backgrounds and experiences, working together with the utmost care, safety and integrity to produce high quality pork. We also assist employees in achieving their career goals through personal and professional development. Employee innovation is key to our industry leadership. Our employees are an essential element in our success – their passion drives our purpose.
WORK SCHEDULE
Although hours may vary, the typical work schedule for an Animal Care Technician – Nursery position is Monday through Friday, 7:00 am – 3:30 pm and every other weekend. When you work the weekend, you will have a scheduled day off during the week. Depending on the pig load schedule, you may be required to start earlier or stay later. This full-time job averages 43-45 hours a week.
If this sounds like the right opportunity for you, apply today!
Christensen Farms is an equal opportunity employer. It is our policy to select the most qualified person for each position in the organization. No employee of CF will discriminate against any applicant for employment or a fellow employee because of race, color, religion, sex, national origin, disability, citizenship status, genetic information, age, sexual orientation, gender identity, military status, veteran status or any other prohibited basis under applicable local, state, or federal law.
Apply for the job now!
Also, check out other jobs in United States
Disclaimer: _ The information contained in this website is for general information purposes only. The website aims to connect job seekers with potential employers and provide relevant job search resources. _ Please note that if you find any job closed, we will update that job as soon as possible. or
Find current job openings Here
. All The Best