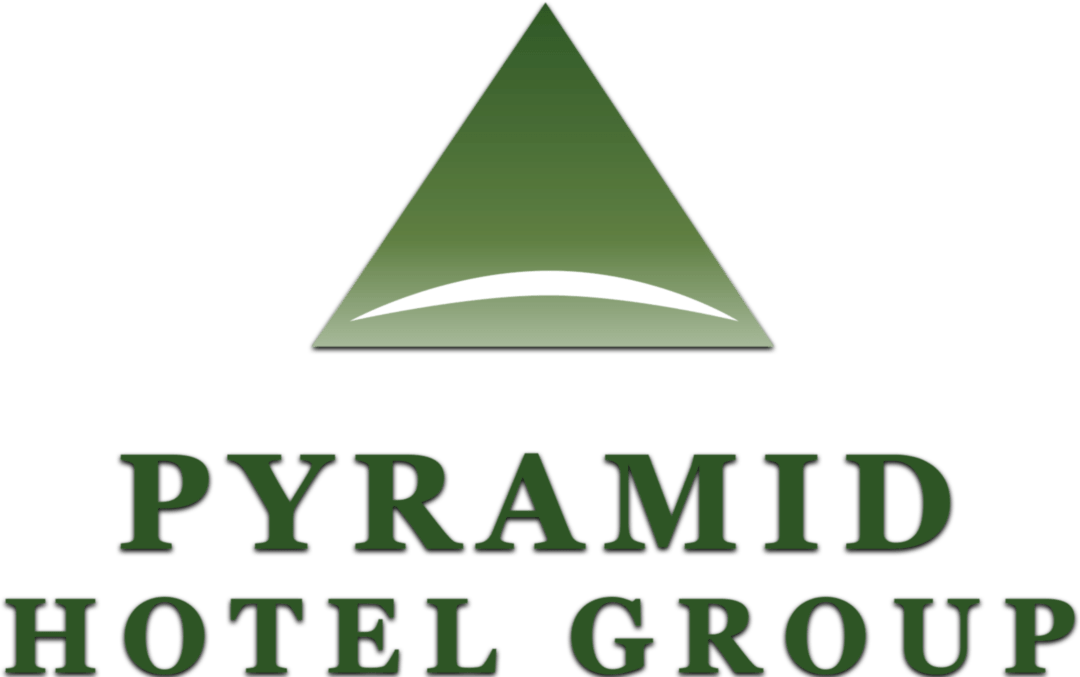 Job title: Banquet Director

Company: Pyramid Hotel Group

Expected salary:

Location: Kahuku, HI
Banquet Director Job Details:
Location Description
Deeply rooted in the land, the history, and the layered richness of Oʻahu, at Turtle Bay you'll find an authentic connection to a place of uncommon natural splendor and the warm, welcoming community within it. Where your days are filled with constant discovery and moments that touch your soul, allowing you to explore the uncommon depths of this remarkable coast.
Overview
SUPERVISES: Banquet Admins, Servers, Porters, Hosts, etc.
WORK ENVIRONMENT:
Banquet function areas, meeting rooms and service areas, Kitchen/Stewarding
Job involves working:
under variable temperature conditions (or extreme heat or cold).
under variable noise levels.
outdoors/indoors.
around fumes and/or odor hazards.
around dust and/or mite hazards.
around chemicals.
QUALIFICATIONS
Essential:
High school graduate or equivalent vocational training certificate, some college.
Minimum 21 years of age to serve alcoholic beverages.
3 years experience as a Banquet Manager, preferably in a 4 Diamond/Up Scale property and preferably with experience managing under a union contract.
Food handling certificate and blue liquor card holder or ability to get these certifications upon hire.
Knowledge of various food service styles (i.e., French service, Russian service, tableside flambé service, Butler style service).
Knowledge of specific room set-up styles. Knowledge of organizing service from information on B.E.O.'s. Knowledge of employee guidelines/requirements for various types of banquet functions.
Fluency in English both verbal and non-verbal.
Compute basic arithmetic. Familiarity with food and beverage cost controls. Familiarity with Sales and Marketing tools for Banquets.
Complete knowledge of Word and Excel possess a friendly, gracious, courteous, professional attitude.
Possess thorough knowledge of food, beverages, and wines.
Strong organizational skills, monitoring each past experience. Excellent communication
Ability to:
perform job functions with attention to detail, speed and accuracy.
prioritize and organize.
be a clear thinker, remaining calm and resolving problems using good judgement.
follow directions thoroughly.
understand guest's service needs.
work cohesively with co-workers as part of a team.
work with minimal supervision.
maintain confidentiality of guest information and pertinent hotel data.
ascertain departmental training needs and provide such training.
direct performance of employees and follow up with corrections when needed.
Desirable:

College degree.
Previous experience as a Banquet Server.
Fluency in a second language.
Certification of previous training in liquor, wine and food service.
Previous Culinary training.
Certification in alcohol awareness program.
Training in CPR Ability to suggestively sell.
Ability to input and access information in the property management system/computers/point of sales system.
Previous guest relations training.
Creative ability to decorate food table/displays.
PHYSICAL ABILITIES
Essential:
1. Exert physical effort in transporting 50 pounds.
2. Endure various physical movements throughout the work areas.
3. Reach 2 feet.
4. Remain in an/up right/stationary position for 6 hours throughout work shift.
5. Satisfactorily communicate with guests, management and co-workers to their understanding.
ESSENTIAL JOB FUNCTIONS
Maintain complete knowledge of and comply with all departmental policies/service procedures/standards.
Maintain complete knowledge sequence of service, 4 diamond standards of correct maintenance and use of equipment. Use equipment only as intended.
Anticipate guests' needs, respond promptly and acknowledge all guests, however busy and whatever time of day.
Maintain positive guest relations at all times.
Be familiar with all Hotel services/features and local attractions/activities to respond to guest inquiries accurately.
Resolve guest complaints, ensuring guest satisfaction.
Monitor and maintain cleanliness, sanitation and organization of assigned work areas.
Monitor functions for proper set up, supervising throughout the function with frequent guest contact.
Maintain complete knowledge of: Manual system procedures. Daily housecount, arrivals/departures, VIPs, site inspections, media. Scheduled in-house group activities, locations and times.
Correct maintenance and use of equipment.
All department policies/service procedures and knowledge of the resort's Collective Bargaining Agreement.
Maintain complete knowledge of service requirements for each scheduled function: Detailed menu selections, major ingredients, appearance, texture, quality standards, garnish and method of presentation. Particular characteristics/descriptions of wines/champagnes ordered. Prices of specified selections of cash functions. Groups' names and background. Type of functions and expected attendance/guarantee numbers. Scheduled hours of service. Special requests/arrangements. Order of service, traffic flow in room. VIPs. Payment arrangements.
Maintain complete knowledge of strictly abide by state liquor regulations, particularly those prohibiting service to minors, intoxicated persons and drunk driving.
Check storage areas for proper supplies, organization and cleanliness.
Instruct designated personnel to rectify any cleanliness/organization deficiencies.
Establish par levels for supplies and equipment.
Complete requisitions to replenish shortages or additional items needed for the anticipated business.
Requisition linens/skirting required for business and assign employees to transport such to the storage areas.
Review sales for previous day and resolve discrepancies with Finance. Track revenue against budget.
Retrieve and organize Banquet Event Orders (B.E.O.'s) according to departmental standards. Make note of changes as received from Catering and post function sheets for the next 7 days.
Prepare weekly work schedules in accordance with employee guidelines and labor forecasts. Adjust schedules throughout the week to meet the business demands, following union contract guideline. Ensure that employees reports to work as scheduled. Document any late or absent employees. Coordinate breaks for employees.
Inspect the scheduled function areas/rooms for cleanliness, working condition and proper furniture/equipment set up; rectify any deficiencies with respective departments. Meet with the Chef and Stewarding to review scheduled group's menu and equipment requirements. Ensure agreement of delivery times, amounts and special arrangements. Prepare station assignments according to group requirements and Hotel standards. Assign side work to Servers in accordance with departmental procedures.
Communicate additions or changes to the assignments as they arise throughout the shift.
Conduct pre-function meeting with Servers and review all information pertinent to set-up and service of group. Inspect grooming and attire of employees; rectify any deficiencies. Inspect table set-ups; check for cleanliness, neatness and agreement with group requirements and departmental standards; rectify deficiencies with respective personnel.
Check bar set-ups for cleanliness, organization and agreement with group requirements and departmental standards; resolve any problems.
Check buffet tables/receptions/coffee breaks for cleanliness, attractiveness, layout; ensure agreement with function order and departmental standards; resolve any problems.
Ensure replenishment of items as specified on event orders and requested by group contact. Set out name cards, escort cards in accordance with group requirements and departmental standards. Organize head table assembly and assist in group's entrance into the function area.
Meet group coordinator/host(ess) prior to function, make introduction and ensure that all arrangements are agreeable. Greet guests upon arrival at function and assist in seating as required by group in accordance with departmental standards. Direct Servers on timing of service throughout function. Communicate additional meal requirements and special requests to the Kitchen. Constantly monitor employee's performance in all phases of service and job functions, ensuring that all procedures are carried out to departmental standards; rectify any deficiencies with respective personnel.
Assist Banquet employees with their job functions to ensure optimum service to guests.
Observe guest reactions and confer frequently with service employees to ensure guest satisfaction. Promote positive guest relations at all times. Total all charges for the group function, prepare check and present to group contact for payment. Adhere to all cashiering procedures/policies.
Ensure that unused food is returned to the Kitchen, that designated condiments are broken down and properly stored (butters, cream, dressings, etc.) and that all Banquet supplies are returned to designated storage areas. Direct the final breakdown of function room and clean up. Ensure all department standards are met.
Access all functions of the P.O.S. system in accordance to specifications. Provide feedback to employees on their performance. Handle disciplinary problems and counsel employees according to hotel standards.
Prepare and submit daily/weekly payroll and tip distribution records. Complete work orders for maintenance repairs and submit to Property Operations.
Complete all paperwork and closing duties in accordance with departmental standards. Review status of assignments and any follow-up action with on-coming Supervisor/Manager.
Prepare banquet checks per BEO guidelines, making certain employees receive correct gratuity for the function.
Responsible for the storage and up keep of all banquet equipment and props.
Apply for the job now!
Also, check out other jobs in United States
Disclaimer: _ The information contained in this website is for general information purposes only. The website aims to connect job seekers with potential employers and provide relevant job search resources. _ Please note that if you find any job closed, we will update that job as soon as possible. or
Find current job openings Here
. All The Best