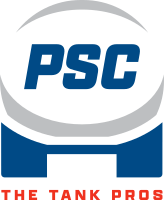 Job title: Wastewater Operator

Company: Polar Service Centers

Expected salary:

Location: Haughton, LA
Wastewater Operator Job Details:
We are currently hiring a Wastewater Operator. The Wastewater Operator is responsible for keeping the facility in compliance with the discharge permit and assisting the Facility Manager with residual management and chemical inventory.
Position Responsibilities
Maintain Hazard Communication compliance in tank wash and treatment areas.
Treat water daily to ensure adequate capacity for tank wash and customer water.
Keep treatment area clean and neat at all times and monitor sludge accumulation in all storage tanks.
Maintain accurate manifests files on all customers and work with Customer Service
Coordinator to ensure the bill is accurate.
Monitors what is running through wastewater and pinpoints problems through the waste program.
Ensure compliance by meeting permit requirements and complying with all city, state, and federal regulations.
Handle hazardous waste to include storage and manifests as required
Maintain annual RCRA training requirements
Perform other duties as assigned.
Minimum Qualifications
High School diploma or equivalent
1-2 years of experience treating wastewater required
Have and maintain a state Wastewater Operator license pending state requirements
Ability to lift a minimum of 75 pounds
Join a growing company that offers a competitive starting wage, excellent benefits, and growth opportunities! A company that prides itself on promotion from within and offers competitive salaries along with a comprehensive benefits package including:
Partially employer-paid medical/dental/vision insurance
401k, Roth / Traditional
100% employer-paid short-term and long-term disability
100% employer-paid group term life insurance up to 1.25x your annual salary
Option to purchase voluntary life insurance for self, spouse, and dependents
Medical and Dependent Care Flexible Spending Accounts
Paid Time Off
9 paid holidays.
Quala is an Equal Opportunity Employer. M/F/D/V encouraged to apply. Employment is contingent upon the successful completion of a criminal background check and physical exam. Must be legally authorized to work in the United States.
Apply for the job now!
Also, check out other jobs in United States
Disclaimer: _ The information contained in this website is for general information purposes only. The website aims to connect job seekers with potential employers and provide relevant job search resources. _ Please note that if you find any job closed, we will update that job as soon as possible. or
Find current job openings Here
. All The Best