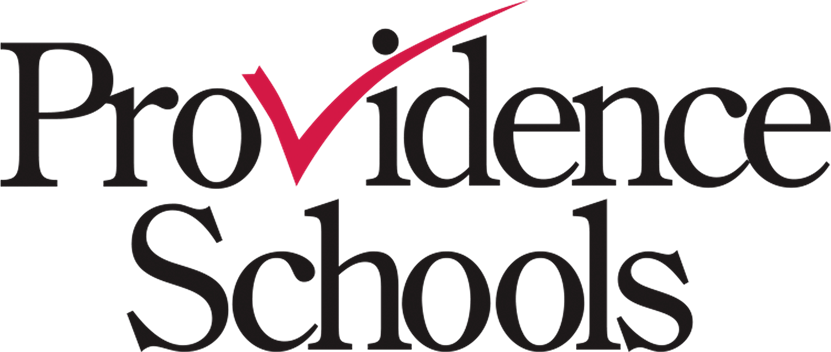 Job title: Teacher – Elem. Special Education Autism (SY 23-24) [One Year Position]

Company: Providence Public Schools

Expected salary: $45330 – 85443 per year

Location: Veazie, ME
Teacher – Elem. Special Education Autism (SY 23-24) [One Year Position] Job Details:
JOB DESCRIPTION
Please note that this position is available for one year only. Hired candidates will be displaced or non-renewed from the position for the following school year, however, displaced teachers remain district employees and will be guaranteed a position in SY 24-25.
Providence Public Schools District (PPSD) seeks an exceptional ELEMENTARY SPECIAL EDUCATION (SPED) AUTISM TEACHER who is highly qualified and skillful to join our community of teachers, students and stakeholders. This is an exciting opportunity for teachers who seek a challenging yet rewarding teaching experience.
We serve approximately 22,000 students at 37 elementary, middle, and high schools. Approximately 55% of students come from homes where English is not the primary language spoken. Combined, our students and families speak 55 different languages and hail from 91 countries of origin. In PPSD, the teachers and leaders set high expectations for academic achievement, provide equal access to differentiated instruction, and endeavor to close the achievement and opportunity gap among historically marginalized subgroups within the schools. PPSD is a great place for those who desire an environment that supports their creativity and ingenuity, and respects their credentials and abilities as a teacher.
REPORTS TO: Principal
Under direction of the School Principal and/or Special Education Managers and consistent with the Providence Public Schools' vision and mission, the Elementary Special Education Autism teacher is to work in partnership with parents, students, classroom support staff, related service providers and the general education teachers to promote student achievement for students on the autism spectrum.
Additionally, SPED Autism Teacher will:
Provide daily instruction based on the RI State Standards, the Providence School District Curriculum, and student's Individualized Education Program (IEP).
Implement, develop and case manage their students' services and IEPs in accordance with State and Federal Regulations.
**Contingent upon funding**
EDUCATION TRAINING AND EXPERIENCE
Bachelor's degree in the applicable field of education from an accredited college or university.
RIDE Certification Requirements:
Elementary Special Education Teacher, Grades 1-6

or
Elementary/Middle Special Education Teacher, Grades K-8

or
All Grades Special Education – Severe Intellectual Disability, Grades PK-12
ESL Preferred
DESCRIPTION OF DUTIES, RESPONSIBILITIES AND CURRICULAR LINKAGES
Administer appropriate district curriculum which is aligned with the Rhode Island State Standards.
Provide specially designed instruction to students with disabilities (including Autism Spectrum Disorder) in various settings aligned to goals and objectives of the students' IEPs.
Work and teach collaboratively with the Special Education Program Managers, Board Certified Behavior Analyst (BCBA), related service providers, teaching assistants, child care workers and general education teachers (when appropriate) to address IEP goals and objectives and access to the general education curriculum.
Use (preferably) Unique Learning Systems, Applied Behavior Analysis and/or Discrete Trial Training
Develop and implement Individualized Education Plans (IEPs) for students with disabilities within regulatory timelines.
Complete quarterly progress reports per RI Regulations and ensure that the goals and objectives of their students' IEPs are implemented.
Ensure the opportunity for all students to learn in a supportive environment.
Create and maintain a positive, orderly, and academically focused learning condition in the instructional environment.
Provide a classroom management/discipline plan ensuring safety at all times.
Develop and implement behavioral intervention plans as identified by student need.
Integrate technology into the instructional program.
Provide individual and group interventions to students in the Response to Intervention Process.
Implement scientifically-based instruction to support the unique academic, social, and behavioral needs of students as appropriate.
Collect, administer and report progress monitoring data for all student goals.
Adhere to federal, state, and local mandates in special education.
Schedule and case manage three (3) year re-evaluations for students with disabilities in accordance with state and federal regulations.
Ensure that students with disabilities receive a free appropriate education in the least restrictive environment.
Conduct, implements and develops alternate assessments consistent with RIDE regulations
Participate in district and school-based professional development activities.
Maintain a web based portfolio and outcomes data on all of the children assigned to the pre-k class (if applicable).
Develop and provide daily, authentic pre-k learning experiences aligned with the RI Early Learning Standards for all students (if applicable).
Participate in timely data input services for Medicaid billing, utilize the web-based IEP system, and participate in the time studies for administrative Medicaid claiming as scheduled.
Utilize positive behavioral supports as appropriate
Work professionally with administrators, staff, parents, and community.
Develop a classroom climate that promotes positive learning conditions
Provide differentiated, developmentally appropriate pre-k learning experiences aligned with the RI Early Learning Standards (if applicable).
Provide and implement appropriate accommodations for all types of formal assessments.
Perform other duties as assigned.
We offer a complete benefits package to full-time employees including health care, dental, vision, retirement, deferred compensation plans, flexible spending accounts, life insurance, holidays, and Personal Time Off (PTO).
Agency
Providence Schools
Department
Veazie Street Elementary
Address
211 Veazie Street
Providence, 2904
Phone
4014538601
Website
Apply for the job now!
Also, check out other jobs in United States
Disclaimer: _ The information contained in this website is for general information purposes only. The website aims to connect job seekers with potential employers and provide relevant job search resources. _ Please note that if you find any job closed, we will update that job as soon as possible. or
Find current job openings Here
. All The Best