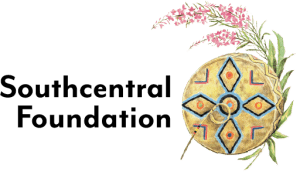 Job title: Supervisor of Behavioral Health Technicians

Company: Southcentral Foundation

Expected salary:

Location: Anchorage, AK
Supervisor of Behavioral Health Technicians Job Details:
Description :
Qualifications:
SCF programs are established to serve a primary population comprised of Alaska Native people who are affiliated with Cook Inlet Region, Inc. (CIRI) and Alaska Native and American Indian people within SCF's geographical service area. Employees should have a thorough understanding of the cultures and the needs of this population. Such knowledge is critical to ensure the achievement of SCF's vision of a Native Community that enjoys physical, mental, emotional and spiritual wellness, and mission of working together with the Native Community to achieve wellness through health and related services:
1. Bachelor's degree in Counseling, Education, Rehabilitation, Social Work, or related field; OR equivalent years of work experience; OR combination of education and experience
with major course work and experience in Counseling, Psychology, and/or Social Sciences.
2. Three (3) years of experience working in a therapeutic residential, addictions, and/or mental health outpatient setting; OR demonstrated proficiency as a Behavioral Health Technician II at SCF.
3. At least 21 years of age.
4. Must meet the following conditions to qualify as an approved SCF driver:
· Valid Alaska driver's license that meets State of Alaska Division of Motor Vehicles (DMV) license requirements to include:
o May drive in Alaska for up to 90 days with a valid out-of-State license, then must obtain an Alaska driver's license.
o For Commercial driver licenses, you must obtain an Alaska CDL within 30 days of becoming a resident.
· No more than three (3) moving traffic violations (as defined by Alaska Statutes Title 28); OR two (2) at-fault traffic accidents in the previous three (3) years.
· The driver must not have had 'Driving Under the Influence' (DUI); OR 'Driving While Intoxicated' (DWI); OR 'Operating Under the Influence' (OUI) violations as follows:
o Zero (0) violations in the past five (5) years.
o No more than two (2) violations in the past ten (10) years.
· Drivers must be at least 18 years of age. Drivers 18 through 20 years of age may only transport equipment, materials, and employees. Drivers who transport customers must be 21 years of age or older and must have completed the probationary period of license requirements for Alaska.
· Prior to hire date, must provide current copy no more than 60 days old of driving record from issuing State.
Employee Health Requirements:
Compliance with our Employee Health Procedure is a condition of SCF employment. You are required to agree that you will comply with all job-related employee health screening and immunizations prior to your first day of employment. Jobs designated as a Health Care Personnel (HCP) position, requires that you have documentation that you have completed the following immunizations prior to your first day of employment: MMR (Measles, Mumps and Rubella, Varicella (Chicken Pox), Hepatitis B, Influenza, and T-dap (Tetanus – Diphtheria – Pertussis), and COVID-19 is required.
Behaviors : Leader: Inspires teammates to follow them

Team Player: Works well as a member of a group

Dedicated: Devoted to a task or purpose with loyalty or integrity
Motivation : Self-Starter: Inspired to perform without outside help

Flexibility: Inspired to perform well when granted the ability to set your own schedule and goals

Ability to Make an Impact: Inspired to perform well by the ability to contribute to the success of a project or the organization
Education : Bachelors

Bachelors

Bachelors

Bachelors
Apply for the job now!
Also, check out other jobs in United States
Disclaimer: _ The information contained in this website is for general information purposes only. The website aims to connect job seekers with potential employers and provide relevant job search resources. _ Please note that if you find any job closed, we will update that job as soon as possible. or
Find current job openings Here
. All The Best