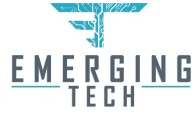 Job title: Recruiting Internship

Company: Emerging Tech

Expected salary:

Location: Gainesville, FL
Recruiting Internship Job Details:
Are you a Junior or Senior looking for Internship opportunities? We are building a team of Talent Acquisition Interns to assist our team with sourcing and recruitment initiatives. You will work hand-in-hand to support the day-to-day activities of the Talent Acquisition department. On-the-job training is available. Positions may transition to full-time after graduation. Candidates must reside in a HUBZone ( ).
100% Remote Potential
Responsibilities:
Learn Emerging Tech's new hire orientation process and all aspects of the recruiting cycle
Solve complex and unique challenges that arise throughout the sourcing process
Collaborate with hiring managers to understand their hiring needs and requirements
Evaluate resumes against position descriptions
Develop strategies for candidate outreach
Conduct industry surveys or market analyses to mature Talent Acquisition workflows
Contact candidates to obtain necessary information and answer any questions/ concerns
Utilize Emerging Tech's recruiting/ applicant tracking software to manage job postings and applications
Preferred Qualifications:
Familiarity with recruiting and hiring practices, or a strong desire to learn
Highly organized, resourceful, and dependable with excellent interpersonal skills
Strong oral and written communication skills
People-oriented and able to work within diverse teams
Ability to multi-task and work well under pressure
Proficient in Microsoft Office
Excellent time management abilities
Interest in talent management
Benefits:
13.50/hr
10-20 hours per week
Flexible schedule
Powered by JazzHR
Apply for the job now!
Also, check out other jobs in Florida