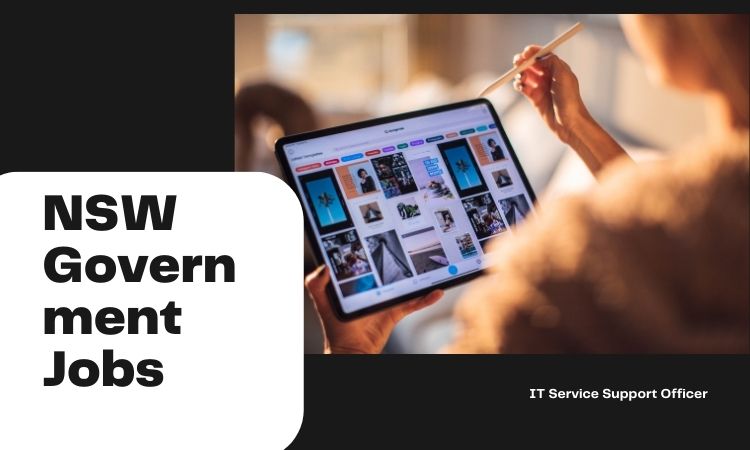 NSW Government Jobs IT Service Support Officer: This role is responsible for providing Tier 1 IT support to the Federal Court of Australia,
Judiciary of the Federal Circuit and Family Courts of Australia and the National Native Title Tribunal (NNTT).
and staff. The IT Service Desk is the first point of contact for IT service users
field of information technology.
The primary role is to be the first point of contact for service desk customers
In a small team, the team is part of a larger team that supports the client. a majority of
Duties include answering calls to the IT help desk and monitoring email and IT services
Portal query. These interactions are performed in IT service management tools (Ivanti
Service Manager) should resolve requests where possible and escalate where not possible
Additional support teams.
IT Service Desk customers include judges, justices, members of law firms, and employees
External clients using the court electronic application.
1. Delivery of quality ICT support services to clients
Excellent communication skills, written and verbal
Ability to understand, troubleshoot
Understand IT policies and procedures
Provide support via phone, remotely, and in-person
2. Incident\Service Request Management
Recording of all incidents\service requests\problems in IT Service Management Tool
Management of individual work queues, as well as assistance in team queue management
Creation of knowledge base articles for use by Judge & Court staff and within IT
Technical skills to support clients working in a Microsoft environment on Windows 10 using MS Office 2016 suite.
User Administration: creation, deletion, and modification of individual user accounts, and email mailboxes utilizing O365 administration
Deployment of Hardware, SOE, and approved software
3. Teamwork and Leadership
Ability to work effectively within a geographically dispersed Service Desk in Australia
Contribute and work with other IT teams to achieve ICT delivery goals.
Establish and maintain relationships with each registry, with a particular focus on your location
Ongoing Training/Education and induction of clients and colleagues.
IT Service Support Officer Eligibility
The IT Service Desk is open from 8 AM EDST\EST to 5 PM WST. Team members are rostered to provide appropriate coverage. While primarily rostered hours will be between 08:00-18:00 local time. Rural or interstate travel may be required to deliver support for project work.
Apply Now and also check out other Jobs in NSW.
Disclaimer: _ The information contained in this website is for general information purposes only. The website aims to connect job seekers with potential employers and provide relevant job search resources. _ Please note that if you find any job closed, we will update that job as soon as possible. or
Find current job openings Here
. All The Best