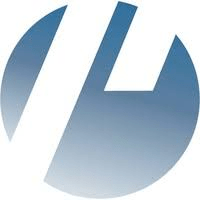 Job title: Jr. Accountant

Company: Parallel Employment

Expected salary:

Location: Sturtevant, WI
Jr. Accountant Job Details:
Job Description:
The Role and Responsibilities The Junior Accountant has a unique character by combining two different types of responsibilities. First, this position is part of the A/R team and ensures that the company receives payment for all goods and services sold to customers. This position will review data using system-generated reports and perform timely, accurate and complete account reviews, collections activities and account maintenance for company customers in a strong collaboration with Customer Service team to resolve client disputes and follow through to satisfactory resolution. Additionally, the role will support the finance team with Accounting and General Ledger activities
Key Responsibilities: • Identifies, researches, and resolves customer A/R issues, discrepancies and past-due amounts with cross functional assistance. • Resolves past-due invoices and customer claims on a timely basis, including proactive identification of account issues directly with customers by phone, e-mail and meetings. • Identifies root causes of complex payment issues & trends and escalates to management if required. • Monitor and manage A/R position to target level as indicated in Power BI reporting and aligned to company goals. • Creates and prepares reports regarding the current A/R status of customer accounts, reporting to management on progress. • Responds directly to customer requirements in reference to invoices. • Ensures compliance with the global processes. • Operates independently within defined scope of responsibility under regular supervision. • Carries out, conveys, and strengthens the mission, values, and culture of the company. • Proposes innovations applicable to the tasks and responsibilities in reference to customer-centricity and process efficiency. Other Responsibilities: • Timely posting of cash and proper application within the system; scanning checks received at the office; reviewing & mailing statements to the customers. • Invoice customers daily by running billing cycle, printing, and mailing invoices. • Invoice billing portal customers on various billing platforms (Ariba, Coupa, Oracle, Athena, etc.). • Match credit and debit notes within the A/R module. • Prepare write-off recommendations for bad debt provision. • Assists the Finance team with general accounting procedures. • Performs general ledger procedures under guidance and supervision of the Finance Manager. • Communicate with Finance Manager regarding customer issues in a prompt manner. • Support with month-end close and balance sheet reconciliation process. • Assume responsibility for special projects, various administrative/clerical tasks, or ad-hoc duties as assigned by Finance Manager. Experience • Bachelor's degree is required • 1-2 years of direct A/R and/ or Accounting experience or collections activities, preferably in a manufacturing environment • A mathematical background and ability to calculate accounting data, with a keen eye for detail Technical skills • Excellent Excel skills, intermediate to advanced proficiency in Microsoft Office • Experience with an ERP is a plus • Billing portal experience is a plus • Spanish fluency is a plus
#ind456
Requirements:
3 years of previous Accounts Payable
3 years of data entry
Apply for the job now!
Also, check out other jobs in United States
Disclaimer: _ The information contained in this website is for general information purposes only. The website aims to connect job seekers with potential employers and provide relevant job search resources. _ Please note that if you find any job closed, we will update that job as soon as possible. or
Find current job openings Here
. All The Best