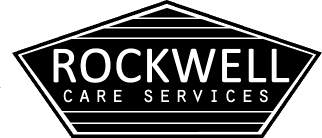 Job title: Housekeeping

Company: Rockwell Care Services

Expected salary:

Location: Yucca Valley, CA
Housekeeping Job Details:
Joshua Tree Post Acute Care Center (JTPACC) is now hiring Housekeepers. JTPACC is a 59 bed skilled nursing facility located in Yucca Valley. We offer extensive training and orientation for everyone on our team.
Shift times: 11:00 AM to 7:30 PM, alternating days
Job Duties: Clean and disinfect equipment and supplies using germicides or sterilization procedures as directed. Monitor environment for potential hazards in the course of performing routine housekeeping tasks. Prioritize housekeeping requests involving safety issues and/or time sensitive projects including prearrival room checks for new admissions, spilled beverages, etc. Clean vacant rooms as assigned; document cleaning and sanitization services per facility policies. SB/RM/WL Ensure proper disposal of infectious waste(s) into appropriate containers as required by state/federal regulations and the facility infection prevention plan. Discard waste/trash into proper containers and reline trash receptacle with plastic liner; service routinely and when necessary to keep containers from overflowing.
We will text you to schedule an interview!
We are located at:
Joshua Tree Post Acute – 8515 Cholla Ave, Yucca Valley, CA 92284
Job Type: Full-time
Benefits:
401(k)
Dental insurance
Health insurance
Paid time off
Vision insurance
Schedule:
COVID-19 considerations:
We have Personal Protective Equipment to protect all our staff and patients to the fullest.
PM21
Powered by JazzHR
PI228233656
Apply for the job now!
Also, check out other jobs in California