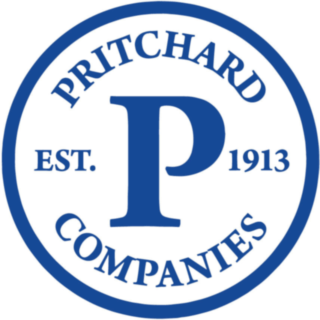 Job title: Finance & Insurance Manager

Company: Pritchard Companies

Expected salary:

Location: Clear Lake, IA
Finance & Insurance Manager Job Details:
Finance & Insurance Manager
The Finance & Insurance Manager will build new and existing finance business. This role will sell financial needs to qualified customers.
Reporting Structure: Director of Retail Operations
Full-Time Employee Benefits:
Paid Holidays
Paid Time Off
NO COST Health Insurance
NO COST Life Insurance
Dental Insurance
Vision Insurance
401k Retirement Plan with generous employer match
…and much more!
Responsibilities:
Working directly with customers to explain and recommend financing options, extended warranties, aftermarket products and other options
Finding competitive rates to encourage customers to purchase vehicles
Processing applications for vehicle financing and helping customers get approved
Verifying that all paperwork is completed correctly and filed properly
Maintaining strong relationships with lending institutions to have several program options and competitive rates
Ensuring compliance by following all local, state, and federal regulations
Training the sales team on available financing programs to ensure they promote them to the customers
Process finance and leasing paperwork in a timely manner
Respond to all question's customers may have in an efficient manner
Customer relationship management after the sale
(Reasonable accommodations may be made to enable individuals with disabilities to perform the essential functions.)
Qualifications:
Strong mathematical and finance skills
Knowledge of financial compliance requirements
Excellent written and verbal communication skills to explain complex programs to buyers
Analytical and problem-solving skills to help customers find the best program for their financial situation
Advanced negotiation skills to help customers find the best rate
Strong sales and closing skills
Leadership or training skills to educate the sales staff on the available programs
Successful in lead generation, cold calling, and consultative sales approach
Valid driver's license with clean driving record required
We are an equal opportunity employer and prohibit discrimination/harassment without regard to race, color, religion, age, sex, national origin, disability status, genetics, protected veteran status, sexual orientation, gender identity or expression, or any other characteristic protected by federal, state or local laws.
Apply for the job now!
Also, check out other jobs in United States
Disclaimer: _ The information contained in this website is for general information purposes only. The website aims to connect job seekers with potential employers and provide relevant job search resources. _ Please note that if you find any job closed, we will update that job as soon as possible. or
Find current job openings Here
. All The Best