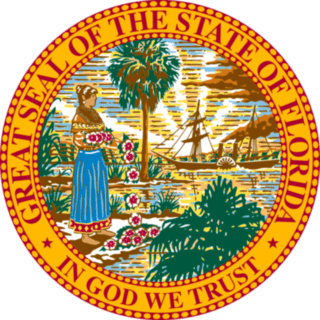 Job title: COMMISSION INVESTIGATOR – 78002016 1

Company: State of Florida

Expected salary: $38853.05 per year

Location: Tallahassee, FL
COMMISSION INVESTIGATOR – 78002016 1 Job Details:
Requisition No: 810689
Agency: Commission on Offender Review
Working Title: COMMISSION INVESTIGATOR – 78002016 1
Position Number: 78002016
Salary: $38,853.05
Posting Closing Date: 09/03/2023
FLORIDA COMMISSION ON OFFENDER REVIEW
***OPEN COMPETITIVE***
The Florida Commission on Offender Review, formerly known as the Florida Parole Commission, is looking to fill the Commission Investigator- CS position. This position is in the Office of Clemency Investigations. The Commission on Offender Review performs a vital role in Florida's criminal justice system by preserving the autonomy needed in post-release decisions affecting inmates and ex-offenders. The commission functions as a quasi-judicial, decision-making body. Commissioners preside over weekly meetings at the central office in Tallahassee and various other state locations as required by statute. During these public proceedings, the commissioners make a variety of determinations regarding parole and other releases.
Multiple positions will be filled from this advertisement.
POSITION DESCRIPTION
Determines applicant eligibility for clemency consideration under the Rules of Executive Clemency by analyzing and ensuring the accuracy of existing case information using various criminal justice databases, and through correspondence via fax, email, and telecommunications with local, state, and federal jurisdictions. This includes verifying the payment status of pecuniary penalties and restitution on criminal cases.
Conducts investigations for restoration of civil rights, specific authority to own, possess, or use firearms, pardon, commutation of sentence, and remission of fines. These investigations are submitted to the Board of Executive Clemency and provide a broad picture of the applicant's history and activities.
Maintains a working knowledge and/or certification of various criminal justice data systems and computer programs including Florida Crime Information Center/National Crime Information Center (FCIC/NCIC), Corrections Data Center (CDC), Inmate Records Imaging System (IRIS), Comprehensive Case Information System (CCIS), Public Access to Court Electronic Records (PACER), Driver and Vehicle Information Database (DAVID), Management of Application for Clemency (MAC), Adobe Acrobat Pro, Microsoft Word and Excel.
Responds to questions and correspondence from clemency applicants, applicant's family members, State Attorneys, judges, attorneys, and victims.
Acts as the Investigator of the Day and assists staff with incoming telephone calls, mail, and email, by answering questions and correspondence related to clemency.
Responds to requests for procedural explanations from Commissioners and Clemency Aides and performs other duties as assigned by the Director.
Assists the Director in the review and processing of the general clemency case workload and special initiatives of the Board of the Executive Clemency.
Provides monthly statistics on various tasks and assignments conducted and/or completed.
MINIMUM REQUIREMENTS
A bachelor's degree from an accredited college or university or four years equivalent work experience can substitute for the college education.
KNOWLEDGE, SKILLS, AND ABILITIES REQUIRED FOR THIS POSITION
Knowledge of criminal justice principles and practices, legal terminology, and methods and techniques of reviewing, researching, and summarizing criminal and social data.
Knowledge of fact finding and problem-solving techniques.
Skilled in using computers including proficiency in Microsoft Word, Excel and Outlook.
Ability to communicate effectively verbally and in writing.
Ability to conduct interviews and investigations; to communicate concise and accurate information.
Ability to maintain cooperative working relationships.
Ability to understand and apply laws, rules, regulations, policies, and procedures.
Ability to plan, organize and coordinate work assignments.
Ability to handle matters of highly confidential nature.
Ability to work independently.
Special Notes:
The State of Florida is an Equal Opportunity Employer/Affirmative Action Employer, and does not tolerate discrimination or violence in the workplace.
Candidates requiring a reasonable accommodation, as defined by the Americans with Disabilities Act, must notify the agency hiring authority and/or People First Service Center (1-866-663-4735). Notification to the hiring authority must be made in advance to allow sufficient time to provide the accommodation.
The State of Florida supports a Drug-Free workplace. All employees are subject to reasonable suspicion drug testing in accordance with Section 112.0455, F.S., Drug-Free Workplace Act.
VETERANS' PREFERENCE. Pursuant to Chapter 295, Florida Statutes, candidates eligible for Veterans' Preference will receive preference in employment for Career Service vacancies and are encouraged to apply. Certain service members may be eligible to receive waivers for postsecondary educational requirements. Candidates claiming Veterans' Preference must attach supporting documentation with each submission that includes character of service (for example, DD Form 214 Member Copy #4) along with any other documentation as required by Rule 55A-7, Florida Administrative Code. Veterans' Preference documentation requirements are available by clicking . All documentation is due by the close of the vacancy announcement.
Apply for the job now!
Also, check out other jobs in Florida