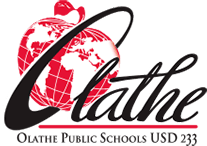 Job title: Chemistry/Physical Science

Company: Olathe Unified School

Expected salary:

Location: Olathe, KS
Chemistry/Physical Science Job Details:
Company Overview: The Olathe School District is the largest school district in the Kansas City metropolitan area and is located southwest of Kansas City, in Johnson County, Kan. The district serves students from Olathe and parts of Lenexa, Overland Park and Shawnee. Home to more than 30,000 students and 4,500 staff members, the district's vision is Preparing Students for Their Future. For more information about the Olathe Public Schools, visit the district's website at
Description of the position:

This position instructs students in a classroom which could include students with educational risk factors, as well as students with special needs. The ability to form relationships with a wide variety of students and families is essential. Differentiating instruction for a wide range of developmental needs is required. The teacher must understand students with significant needs and behaviors and how to program for them. The teacher is responsible for the implementation of the district curriculum in a way that maximizes student learning. The teacher is responsible for the supervision and evaluation of all students within his/her teaching assignment.
Qualifications:

Kansas teaching license with secondary certification and Chemistry 9-12 endorsement required. Salary commensurate with education and experience.
Benefits:

Olathe Public Schools offers an excellent benefits package! Please click on the link to be directed to our benefits page for more information.
Disclaimer:

Due to the high volume of applicants we receive, we are not able to provide status updates over the phone. If you are invited for an interview, you will be contacted directly by the manager for that position.

Thank you for your understanding on this and for taking the time to apply with Olathe Public Schools.
For technical issues or questions with your application please follow the link below for help and support.
Powered by Aspex Solutions – AppliTrack, Applicant Tracking for Educators. Online Job Employment Applications, Web Based Employment Applications for School Districts and Educational Institutions – You can also view at www.k12jobspot.com. K12JobSpot is a site that has thousands of teaching jobs – all from AppliTrack school districts.
Apply for the job now!
Also, check out other jobs in United States
Disclaimer: _ The information contained in this website is for general information purposes only. The website aims to connect job seekers with potential employers and provide relevant job search resources. _ Please note that if you find any job closed, we will update that job as soon as possible. or
Find current job openings Here
. All The Best