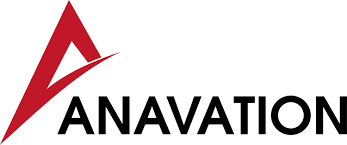 Job title: Accounting Intern

Company: AnaVation

Expected salary:

Location: Chantilly, VA
Accounting Intern Job Details:
Be Challenged and Make a Difference
In a world of technology, people make the difference. We believe if we invest in great people, then great things will happen. At AnaVation, we provide unmatched value to our customers and employees through innovative solutions and an engaging culture.
AnaVation LLC is seeking a college student in the local VA/MD/DC area who wants to balance their senior-level college accounting studies with a part time internship opportunity (hours negotiable, but no more than 20 hours per week). The position will by hybrid with most work from home. Training and meetings will be held as needed in the Chantilly, VA corporate headquarters. We require a self-starter and motivated professional who likes to learn and take on new responsibilities, has a strong work ethic, detail oriented, and always exhibits professionalism and discretion.
This position will perform a variety of general accounting support tasks in the accounting/finance department at AnaVation. Responsibilities will include but not limited to traditional general accounting functions such as accounts payable, reconciliations and general ledger accounting \n
Job Duties
Maintaining vendor records and set up.
Assist in AP process ensuring all support documents are accurate.
Assist in day-to-day financial transactions and implement internal control procedures in keeping with the policies and procedures.
Ad Hoc projects and tasks.
Effectively communicate finding and significant matters to the team/leadership/other departments.
Reconciling financial statements/reports, investigating questionable data, and recommending actions to resolve discrepancies.
Minimum Requirements
Pursuing a bachelor's degree in accounting.
Previous experience in Government Contracting and knowledge of the FAR is a plus. Training will be provided.
Knowledge of Unanet ERP financial system is a plus, but not necessary. Training will be provided.
Strong computer proficiency, particularly with Microsoft Excel.
Superior memory for details and quality orientated.
Excellent organizational skills, including following established process and assisting with process refinement.
Strong written, verbal, and interpersonal communications skills.
Self-starter demonstrated initiative and ability to work with minimum supervision.
Problem solver who comes with solutions or suggestions.
\n
Benefits
· Generous cost sharing for medical insurance for the employee and dependents
· 100% company paid dental insurance for employees and dependents
· 100% company paid long-term and short term disability insurance
· 100% company paid vision insurance for employees and dependents
· 401k plan with generous match and 100% immediate vesting
· Competitive Pay
· Generous paid leave and holiday package
· Tuition and training reimbursement
· Life and AD&D Insurance
About AnaVation
AnaVation is the leader in solving the most complex technical challenges for collection and processing in the U.S. Federal Intelligence Community. We are a US owned company headquartered in Chantilly, Virginia. We deliver groundbreaking research with advanced software and systems engineering that provides an information advantage to contribute to the mission and operational success of our customers. We offer complex challenges, a top-notch work environment, and a world-class, collaborative team.
If you want to grow your career and make a difference while doing it, AnaVation is the perfect fit for you!
Apply for the job now!
Also, check out other jobs in Virginia
Disclaimer: _ The information contained in this website is for general information purposes only. The website aims to connect job seekers with potential employers and provide relevant job search resources. _ Please note that if you find any job closed, we will update that job as soon as possible. or
Find current job openings Here
. All The Best